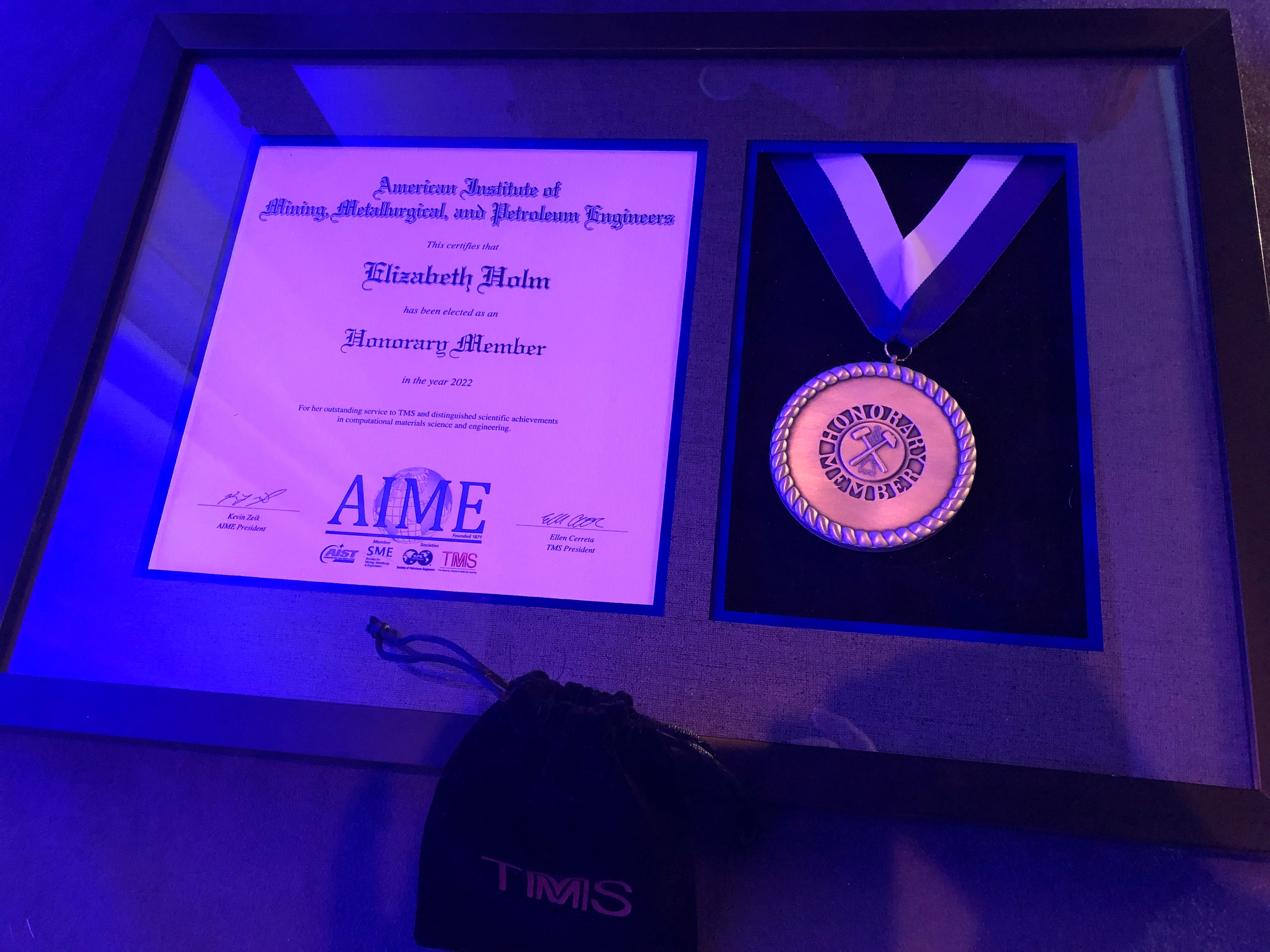 AIME Honorary Membership
Established in 1872, AIME Honorary Membership is one of the highest honors that the Institute can bestow on an individual. It is awarded in appreciation of outstanding service to the Institute or in recognition of distinguished scientific or engineering achievement in the fields embracing the activities of AIME and its Member Societies. Candidates for Honorary Membership are generally (1) members of the AIME Member Societies who are outstanding in their respective fields and/or who have performed unusual service to the Institute; (2) United States citizens, whether AIME Member Society members or not, who are particularly outstanding; or (3) citizens of foreign countries who are outstanding in their work combined with some official position of service to the profession.
Nominations should go to the appropriate Member Society's Executive Director -- please contact them for deadline and process details.
Guidelines:aime_award_guidelines_2023_honorary_membership.pdf
Eligibility:AIST | SME | SPE | TMS