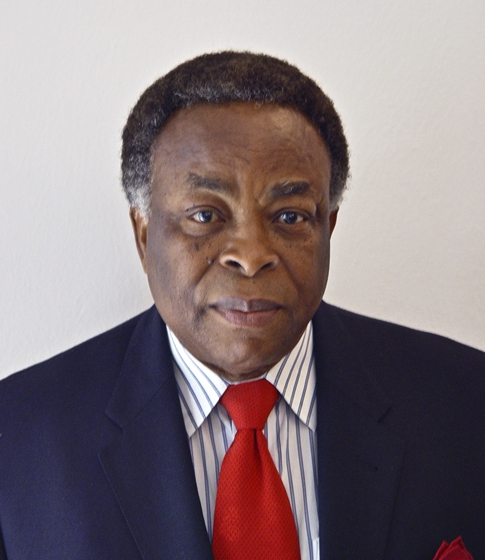 Emmanuel O. Egbogah (SPE)
AIME Honorary Membership in 2013
For his service as a former SPE board member for the African Region, for his contributions to the development of petroleum engineering technology through SPE publications and for his philanthropic activities in support of petroleum engineering education in Nigeria and his over 35 years of diversified industry experience in consulting, teaching, research and development, project planning and management in Canada, USA, North Sea, Nigeria, Libya, India, Venezuela and Malaysia.
Emmanuel O. Egbogah currently serves as founder and chairman of the board of Emerald Energy Resources in Lagos, Nigeria. Following graduation with an MS in applied petroleum geology from Friendship University, Moscow, Russia, he began his career as a reservoir/production engineer at Pacific Petroleums Ltd., in Calgary, Canada. He then earned an MS degree in petroleum engineering at the University of Alberta, Edmonton, Canada, and a PhD in petroleum reservoir engineering from Imperial College of Science and Technology, University of London. Egbogah joined United Petro Laboratories in 1980 as manager of reservoir engineering. He subsequently served in various managerial and advisory capacities at Amerigo Technology, Calgary; Libyan National Oil Corporation, Tripoli; and Petronas, Kuala Lumpur. From 2007 to 2011, he served as presidential adviser on petroleum to the Republic of Nigeria.
The author or coauthor of 94 technical papers and two books, Egbogah received SPE Distinguished Membership in 1995, the SPE Asia Pacific Regional Service Award in 1998, the Millennium Award in 1999 from the SPE Nigeria Council, the National Honour of Officer of the Order of the Niger in 2006 from the government of Nigeria, and several other honors. He has served in various roles with SPE, including review chairman and senior editorial advisor for JPT, 1993–99 Steering Committee member of the Asia Pacific Oil & Gas Conference, 1992–96 Steering Committee member for the Forum Series in Asia Pacific, Diversity/Governance Task Force member, and SPE Speakers Bureau speaker. A member of several professional and learned societies, Egbogah is currently SPE Director, Africa Region. His philanthropic endeavors include endowments for the University of Ibadan and University of Port Harcourt, as well as scholarships for those universities and the Nnamdi Azikiwe University in Awka, Nigeria.