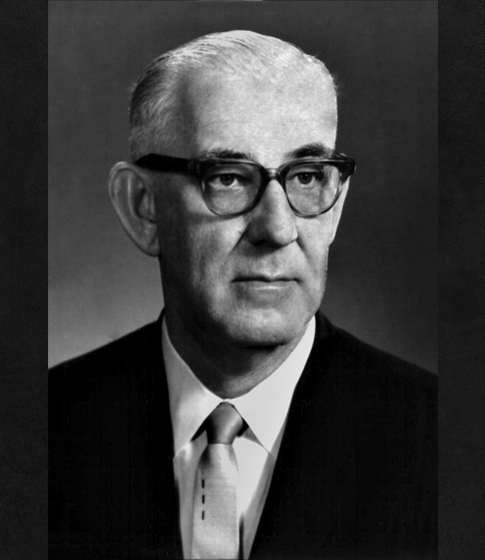 Jan J. Arps (SPE)
AIME Honorary Membership in 1971
In recognition of his lasting contributions to the petroleum engineering profession, particularly in the improvement of the science of mineral economics and in the development of continuous well logging methods, and of his many years of service to the Institute.
Jan J. Arps is Chairman of the Board of his own petroleum consulting firm, Arps Corporation of Dallas, a company developing the Arps System of borehole telemetry and continuous logging while drilling. For 24 years previously, he was with the British-American Oil Producing Company. When he left in 1964 to form his own company, Mr. Arps was Vice President, Member of the Board of Directors and Assistant to the President. He is currently a director of Tesoro Petroleum Corporation, San Antonio, Texas, Ozona Gas Company and Trident Off Shore Company, Ltd., Bermuda.
Last year, Mr. Arps received AIME's DeGolyer Distinguished Service Medal and in 1969, the AIME Mineral Economics Award. He has headed many Society of Petroleum Engineers AIME Committees and is currently a lecturer on "Economics and Evaluation" for the SPE-AIME Traveling Lecturer Program. Mr. Arps is also a member of the American Petroleum Institute, the American Association of Petroleum Geologists, the Dallas Geological Society, the Society of Petroleum Evaluation Engineers and Koninklijk Nederlanos Geologisch Mijnbouwkundig Genootschap. He served as a Director of the Council of Scientific Societies for Dallas and Fort Worth and was a member of the Advisory Board of the International Oil and Gas Educational Center of the Southwestern Legal Foundation.
Mr. Arps who received his Masters Degree in Mining Engineering from the Technical University, Delft, The Netherlands, holds numerous patents in the U.S., Canada and Venezuela, primarily on inventions used in well logging. He is also the author and/or co-author of 31 technical papers and books, written in both English and Dutch.