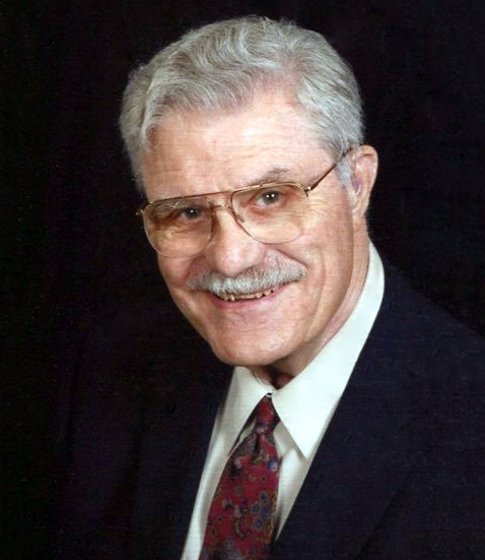 Marvin L. Katz (SPE)
AIME Honorary Membership in 1993
For major contributions in establishing the role and mission of the Institute and its Member Societies to reflect evolving industry and professional society conditions; and for his leadership in creating the framework for the Society of Petroleum Engineers as a worldwide organization.
Marvin L. Katz earned his B.S., M.S., and Ph.D. in Chemical Engineering from the University of Michigan. He began his career as Research Engineer for Sinclair Oil Corp. in 1960. With Sinclair through 1969, he served as Administrator of Scientific Computing and as Manager of Systems and Computing. After AACO's acquisition, he served as Administrative Department Manager from 1969 to 1972, as Manager of R&D from 1972 to 1979 and as Vice President of R&D from 1979 to 1982. In 1982 Dr. Katz became Vice President of Planning and Evaluation and was later promoted to Vice President-Engineering for ARCO Resources Technology. He left ARCO in the late 1980's to join Chief Petroleum Co ., retiring in 1992 as Vice President-Engineering.
Dr. Katz was a member of the Coordinating Subcommittee and chairman of the Technology Task Group of the Nat1onal Petroleum Council's Committee on Enhanced Recovery Techniques for Oil and Gas in the U.S., and he has seved as a member of advisory committees to the Texas A & M and University of Tulsa Departments of Petroleum Engineering. Dr. Katz has made significant contributions to the internationalization efforts of SPE. He was a member of the Boards of both SPE and AIME, served as a Treasurer of SPE, and was the 1980 President of the Society. Active in the efforts of the SPE Foundation, Dr. Katz served as a Trustee, Executive Committee member, Vice President, Senior Vice President, President, and Chairman. He is an SPE Distinguished Service Award recipient and an SPE Distinguished Member.