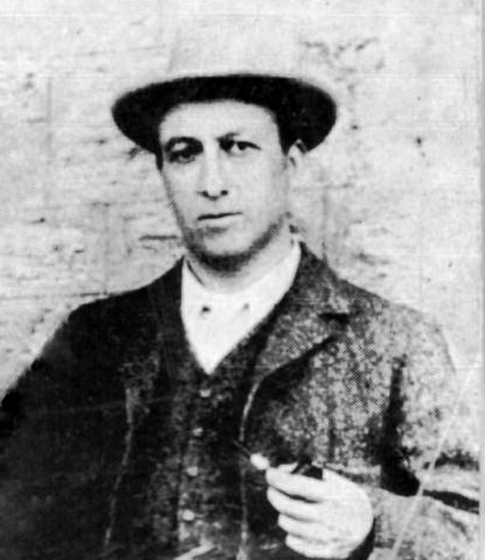 Guillaume Daniel Delprat
AIME Honorary Membership in 1935
In recognition of his distinguished achievements as metallurgist, engineer, and administrator in the production of ferrous and nonferrous metals.
Daniel Guillaume Delprat was born in 1856 in Delft, Holland, son of a sometime minister of war. The family moved to Amsterdam in 1865 and Delprat attended a local high school. From the age of 17 to 21 he served an engineering apprenticeship in Scotland, and attended science and physics classes at Newport. His father taught him differential calculus by post, and he added Italian to his command of English, French and German. On his return to Holland Delprat apparently acted as assistant to the professor of physics at the University of Amsterdam.
At the age of 23 Delprat married Maria Wilhelmina Sophia Jas and began a mining career in Spain. He won reknown for his location and working of forgotten Roman silver mines.
From 1891 Delprat was based in London and became a Freemason. His article on extraction of ore in the Transactions of the American Institute of Mining Engineers attracted the attention of the Broken Hill Proprietary Co. Ltd. By the mid 1890s he was a well-known mining authority and in 1898 accepted an offer to become assistant general manager of BHP. He traveled to Australia later that year, with his wife and five of his seven children following in 1899. After a period in Broken Hill they settled in Adelaide then, in 1913, moved to Melbourne. Delprat spent many years in Broken Hill and was naturalized in 1904.
A method for separating ore from rock crushings using bubbles to float the ore to the surface was developed by Charles Potter and Guillaume Delprat in the early 1900s. It became known as the Potter-Delprat flotation process. Delprat also secured BHP's profitability through a switch of emphasis from silver-lead to zinc and sulphur; a detailed survey of ore reserved; a new mill and shaft; and a doubling of sulphide ore output. He also pushed for the removal of the company's smelters to Port Pirie. However, his contribution was not always positive and he was criticized for his role in an industrial dispute in 1908-09.
Delprat was prominent in negotiations with the Commonwealth and New South Wales, which led to the erection of the BHP steelworks at Newcastle. This achievement was recognised with a CBE in 1918. During World War I his public roles included membership of the sub-committee that established the Commonwealth Bureau of Science and Industry. His later public roles included membership of the Royal Melbourne Hospital Board and member (and sometime president) of the Australasian Institute of Mining and Metallurgy.
Delprat was awarded the first Australasian Institute of Mining and Metallurgy Prize in 1935 (NU 20926). He was inducted into the Mining Hall of Fame at its opening for his work as a metallurgist on 17 November 2003.