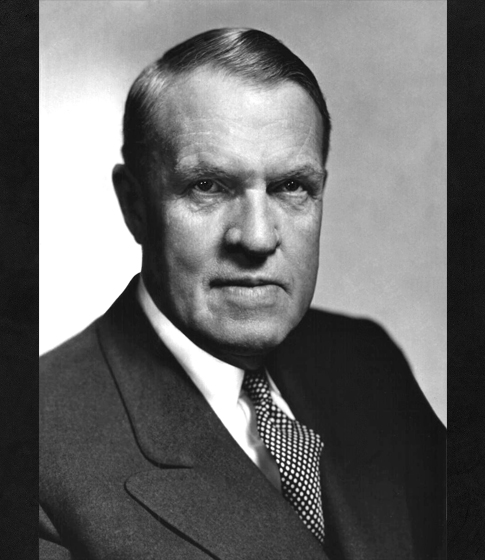 Clyde E. Weed (SME)
AIME Honorary Membership in 1967
For his integrity, loyalty, and competence which will serve as the standard for future generations of engineers, and for his outstanding contributions to the World mining industry.
Clyde Evarts Weed, born in Moorestown, Michigan, attended Michigan State University for one year, and then enrolled at the Michigan Technological University where he was graduated three years later as a mining engineer. He began his mining career in 1911 as a surveyor, mucker, and miner in the copper district of Michigan. Two years later he was moved up to mine superintendent at a time when all mine superintendents in the district were practical miners. He was the first college graduate to occupy this position in this district.
In 1921, Mr. Weed joined the Inspiration Consolidated Copper Company at Inspiration, Arizona, as a ..mine foreman. Four years later he was made assistant general manager. In 1929, he went to Mexico as general manager of Cananea Consolidated Copper Company, a subsidiary of The Anaconda Company. He became president of Cananea in 1935, and in 1938 he came to New York as general manager of all Anaconda mines. He was made a vice president of Anaconda in 1942, a director in 1949, president in 1956, and chairman of the board and chief executive officer in 1958. After 54 years in the mining industry, 44 of them with Anaconda, he retired in May, 1965. He is still active with Anaconda as a consultant as well as director and chairman of the executive committee.
Recipient of honorary degrees from Michigan Technological University, Michigan State University, the Montana School of Mines and the University of Arizona, Mr. Weed was also awarded the "Order of Merit General Bernardo O'Higgins" in the rank of Knight Commander, by the Chilean Government in 1957. This is the highest honor a foreigner can receive in Chile. Mr. Weed was selected as the first "Copper Man of the Year" by The Copper Club in 1962, for service to the industry beyond normal duties.
Among other things, Mr. Weed was one of the founders of the International Copper Research Association, of which he served as chairman of the board for six years. At present, he is president of the American Mining Congress and The Copper Club.