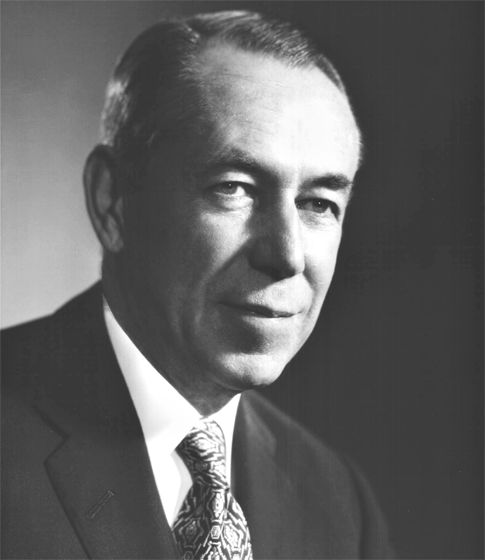 Plato Malozemoff (SME)
AIME Honorary Membership in 1986
In recognition of his wng and innovative management of a major mining company in a changing environment and for his leatkrship in the mining community.
Plato Malozemoff is Chairman Emeritus and a Director of Newmont Mining Corporation and serves as a consultant to Newmont. He is a Director of Browning-Ferris Industries, Inc., of Houston. Mr. Malozemoff received a B.S. in Mining Engineering from the University of California at Berkeley and an M.S. In Metallurgical Engineering from the Montana School of Mines. He held various positions in metallurgical research, laboratory and field metallurgy, and in private gold mining enterprises prior to joining Newmont Mining Corporation as a mining engineer in 1945. At Newmont Mr. Malozemoff held several positions of increasing corporate responsibility until his retirement as Chief Executive Officer in 1985.
Among the honors bestowed on Mr. Malozemoff were an honorary D.Sc. in Engineering by the Colorado School of Mines and the professional degree of M.E. by the Montana School of Mines, both in 1957. In 1972 he received the AIME Charles F. Rand Memorial Gold Medal and in 1974 the Gold Medal from The Institution of Mining and Metallurgy (London). He received the Gold Medal Award of the Mining and Metallurgical Society of America in 1976. A Director and Member of the Executive Committee of the American Mining Congress, Mr. Malozemoff is a Distinguished Member of the Society of Mining Engineers.