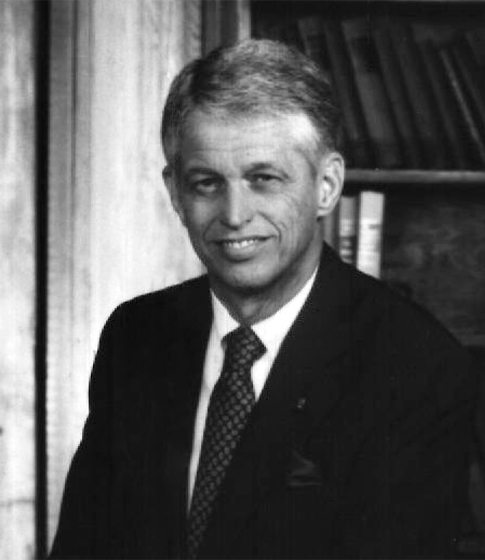 James R. Jorden (SPE)
AIME Honorary Membership in 1995
For career-long service and contributions to the Institute, Society, and the petroleum engineering profession; for exceptional foresight in encouraging interdisciplinary and intersociety initiative for outstanding professional leadership.
James R. Jorden is Manager, Production Technical Training, Shell Oil Company. He received a BS with honors in petroleum engineering from the University of Tulsa in 1957 and joined Shell Oil upon graduation. He held petrophysical engineering positions, both technical and supervisory in both research and operations; he was assigned as Shell's senior technical specialist for petrophysical engineering in the corporate Head Office. Jordan was Manager, Petroleum Engineering Research, Shell Development Company until taking his present position in February 1988.
He has been active in the Society of Petroleum Engineers (SPE) activities since 1968; he was 1977-78 Chairman of the Gulf Coast Section and was the Gulf Coast Region Director from 1979 to 1982 and was General Chairman of the 1981 annual meeting held in San Antonio. He served as the SPE President in 1984, was 1985 Chairman of the Board and 1986 President of the SPE Service Corp; he is the current Senior Vice President of the SPE Foundation.
Jorden holds two patents, has written several published articles in the petroleum engineering technology field, and is coauthor of Well Logging I and Well Logging II, parts of a four-book SPE monograph series. He has served on industry advisory committees for the petroleum engineering departments at the University of Tulsa, where he was inducted into the College of Engineering Hall of Fame, and the Colorado School of Mines. Jorden received SPE's Distinguished Service Award in 1988.