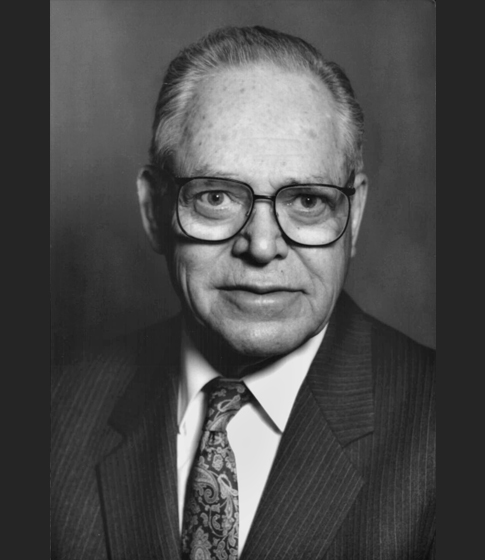 Lincoln F. Elkins (SPE)
AIME Honorary Membership in 1978
For his many significant contributions in the field of reservoir engineering which have led to increased recoveries of petroleum and for his dedicated service to the Society of Petroleum Engineers and the Institute.
Lincoln F. Elkins is the Technical Advisor to the General Manager of Sohio Petroleum Company. He joined Sohio in 1947 and has held various positions in the company including Special Projects Engineer, Chief Engineer and Manager of Production Research.
Mr. Elkins was graduated in 1940 from the Colorado School of Mines with a degree in Petroleum Engineering. He did graduate work in the same field at the University of Texas. Before joining Sohio, he worked as a Research Engineer with Stanolind Oil and Gas Company and as a Production Engineer with the Continental Oil Company.
He has been an active member of AIME for the past thirty years. He was a Director of AIME from 1964-1967, President of the Society of Petroleum Engineers of AIME in 1965, Vice President of SPE-AIME in 1951, Chairman of the SPE-AIME General Editorial Committee in 1970 and Chairman of the AIME Oklahoma City Local Section in 1949 and 1953. He was also Chairman of the Executive Committee on Exploration and Production Research for the American Petroleum Institute in 1967.
Mr. Elkins was chosen as the SPE-AIME Distinguished Lecturer in 1964 and he received the Distinguished Achievement Medal of the Colorado School of Mines in 1965. He has authored and co-authored numerous technical papers dealing with various aspects of the performance of petroleum reservoirs.