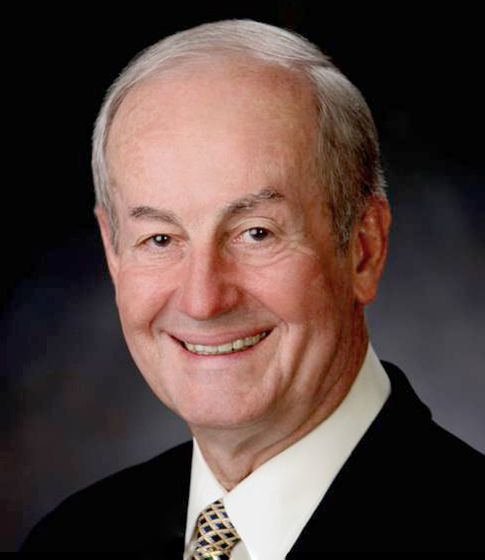 Sidney S. Smith, Sr. (SPE)
AIME Honorary Membership in 2017
For his outstanding technical skills demonstrated globally as an Industry Leader in gas lift, for his devoted leadership as SPE Asia Pacific Regional Director, chair of the Gulf Coast Section and the Indonesia Section, and for his volunteer service on many SPE committees and in the greater community.
Sidney S. Smith, Sr. elected to retire from Conoco in 1993 and began working as a contract gas lift expert for Shell and Appsmiths conducting gas lift training and providing surveillance, analysis and design software services on a worldwide basis. Since 1999, his fulltime job has been serving as a Director and Executive Director of Urban Outreach, Inc., a faith-based, non-profit providing life-changing programs for underserved populations of Houston. He joined Camco, Inc. in 1958 where he developed his gas lift expertise, co-authored Camco's Gas Lift Manual and became their gas lift technical director and products manager. He joined Conoco, Inc. in 1968 as a gas lift expert in their Production Engineering Services Group. His next 25 years with Conoco enabled him to work in many capacities including engineering support and supervision, construction, field supervision and management in Houston, Dubai and Jakarta, Indonesia until his retirement.
In his 60 years of active SPE membership and service, Sid served in leadership roles as president of his university student chapter, Director and Chairman of the Gulf Coast and Jakarta Indonesia Sections and Southeast Asia Regional Director. At the local section level he was active on the GCS Production Operations Study Group (12 years), GCS Board-level positions (20 years), and Indonesia Section Board-level positions (7 years). His 27 years of service and leadership at the SPEI level included SE Asia Regional Director and Career Guidance, Production Operations Award, SPEI Nominating, Forum Series Implementation, 25-Year Club, HSE Award, and Public Service Award committees. Sid earned a BS in Petroleum Engineering, With Distinction, from the University of Louisiana at Lafayette in May, 1958. He received a Certificate of Attainment in the Management Program for Executives from the University Of Pittsburgh Graduate School Of Business in October 1982. His local SPE section awards include the GCS Service Award (2003) and Past Chairman Award (2004) while his SPEI recognition includes the Distinguished Member Award (1989), DeGolyer Distinguished Service Medal (1998), Legion of Honor Membership (2007), Public Service Award (2008) and the Legends of Artificial Lift Award (2016).