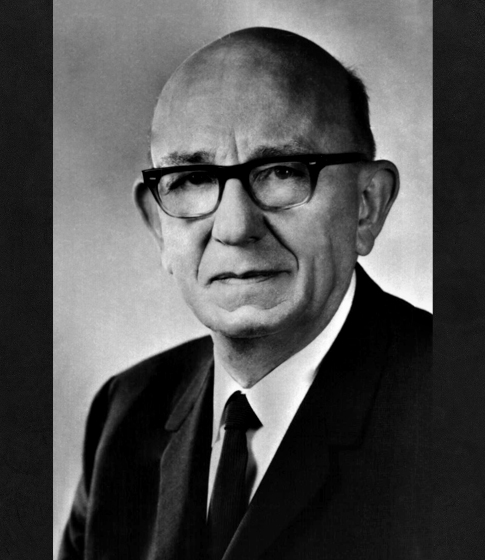 A. F. van Everdingen (SPE)
AIME Honorary Membership in 1986
For significant contributions that have advanced the technology of petroleum engineering through improved understanding of the nature of oil recovery processes from reservoir rock.
A.F. van Everdingen is Senior Vice President of DeGolyer and MacNaughton in charge of special projects. In 1923 he received a degree in Mining Engineering from the Technical University, Delft, The Netherlands. Mr. van Everdingen began his career in 1924 with Royal Dutch Shell. He was with Royal Dutch Shell and Shell Oil Company throughout the world in drilling engineering, exploration engineering, and particularly reservoir engineering, until he joined DeGolyer and MacNaughton in 1961 . The author of several papers considered cornerstones of petroleum engineering, he is the co-author of a study on reservoir recovery efficiencies.
An active member of the Society of Petroleum Engineers, Mr. van Everdingen has served on several SPE committees including the SPE Program Committee in 1955 and the DeGolyer Distinguished Service Medal Committee in 1969-1971. He also served as Chairman of the DeGolyer Committee, and as an SPE Section Chairman in 1961. Mr. van Everdingen received the 1968 AIME Anthony F. Lucas Gold Medal and the 1970 SPE Lester C. Uren Award.