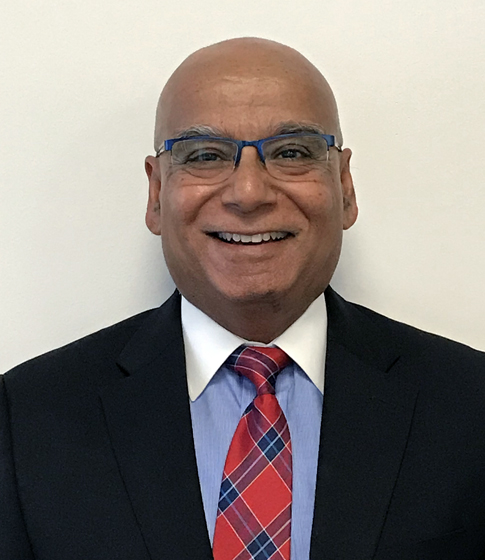 Mridul Kumar (SPE)
AIME Honorary Membership in 2018
For distinguished achievement as one of the top technical leaders in reservoir management, heavy oil and thermal recovery, and performance prediction, and for outstanding contributions to SPE and the industry.
Dr. Mridul Kumar is a Chevron Fellow, Principal Advisor, and Unit Manager for Reservoir Performance Products at Chevron Energy Technology Company in Houston, TX. He started his industry career with Chevron (Gulf Oil) in 1982 as a research engineer and has held a variety of positions of increasing responsibility since then in reservoir engineering/reservoir management aspects of heavy oil, improved/enhanced oil recovery (IOR/EOR), and performance prediction. In his current role, Dr. Kumar is responsible for research, development, deployment, and support of Chevron's reservoir simulation and optimization software, workflows, and technologies worldwide. Earlier, he led the Heavy Oil and Unconventional Reservoirs team, responsible for supporting Chevron's global heavy oil operations, and contributed to Chevron's major thermal and heavy oil projects. In addition, since 2008, Dr. Kumar has been a member of Chevron's Reserves Advisory Committee, which ensures that reserves are estimated and reported in a sound and uniform basis for the corporation. Prior to joining Chevron, he was an assistant professor of Mechanical Engineering at The Pennsylvania State University.
Dr. Kumar has co-authored over 50 papers and 4 patents, and has presented invited seminars worldwide. He is a SPE Distinguished Member (2009), has been a SPE Distinguished Lecturer (2006-07), received SPE Western Region Technical Achievement Award (2002), and was President of the SPE Golden Gate Section (2001-02). He is Executive Committee member for SPE Canada Heavy Oil Technical Conference (2016- ), was a member of the SPE Reservoir Description and Dynamics Advisory Committee (2012-14), and SPE Book Committee (2010-2012). He has co-chaired SPE Forums and Symposia, and has been a program committee member of several SPE meetings and symposia, International Petroleum Technology Conference, and the World Heavy Oil Congress. Dr. Kumar holds a B.Tech. with distinction (1976) from Indian Institute of Technology Kanpur, India and M.S. (1978) and Ph.D. (1980) from the Pennsylvania State University, all in mechanical engineering.