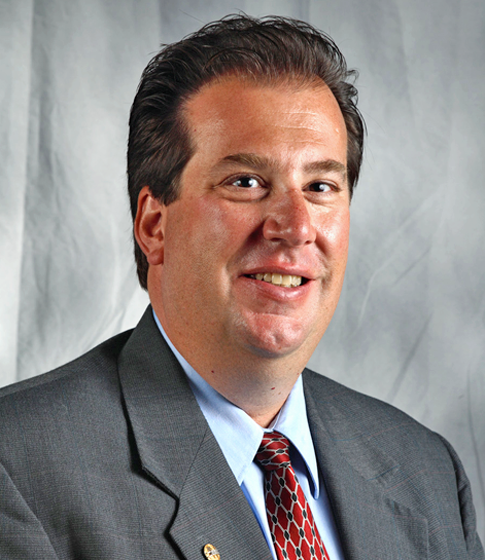 Dan Thoma (TMS)
AIME Honorary Membership in 2021
For sustained technical contributions, distinguished service, and continued leadership for the engineering profession in multiple efforts affiliated and associated with AIME
Dan J. Thoma is a Professor in the Department of Materials Science and Engineering at the University of Wisconsin–Madison. Since 2015, he has been the director of the Grainger Institute for Engineering at the University of Wisconsin–Madison. Thoma is well-known for his research on 3D printing technology, which he has carried out for over two decades.  Other interests include additive manufacturing, materials processing, and alloying theory.  From 1992 to 2015, Thoma worked at the Los Alamos National Laboratory, where he most recently served as the Deputy Division Leader at the Materials Science and Technology Division.
Thoma attended the University of Cincinnati for his undergraduate studies and obtained a B.S. in Metallurgical Engineering in 1986. During his undergraduate studies, Thoma was a co-op student at the NASA Lewis Research Center in Cleveland, Ohio. In 1992, he graduated with a Ph.D. in Metallurgical Engineering from the University of Wisconsin–Madison.
Thoma has received a number of honors and awards, including the 2010 Distinguished Achievement Award from the College of Engineering at the University of Wisconsin–Madison and 2019 TMS Fellow Award.  He was the 2009-2010 President of the Federation of Materials Societies (FMS), 2008 President of AIME, and 2003 President of TMS.
Thoma was on the Advisory Board of Directors of the NASA University Leadership Initiative, the eXtremeMat Technical Advisory Board, the AIME Council of Excellence, the HC Starck Strategic Advisory Council, and the University of California, Irvine Institute for Design and Manufacturing Innovation Advisory Board. Thoma is a former member of the Board of Directors of the Midwest Energy Research Consortium (M-WERC).