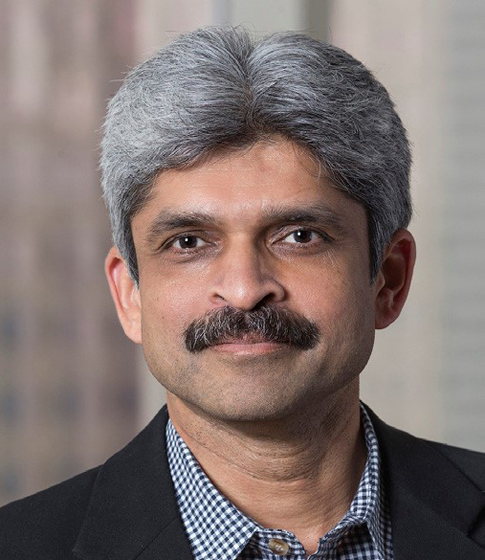 Jitendra Kikani (SPE)
AIME Honorary Membership in 2021
For his significant contributions to advance the state of technology in reservoir simulation and engineering, the tremendous global impact he has made on the oil and gas industry, SPE, and his life-long dedication to the petroleum engineering that transcend across industry, R&D, societal, and community activities
Jitendra  Kikani  is the director of reservoir management (RM) for international businesses in the Chevron Technical Center. In this role, he is responsible for functional excellence, subsurface integrity and project assurance, as well as people development.    
Prior to this role, he was the general manager for RM in the Chevron Africa and Latin American E&P Company. Jitendra began his career in the industry in 1989 as a senior development engineer with Intera Information Technologies (now Schlumberger) where he specialized in software development and training. He also worked as a senior research engineer at Shell E&P Technology Company prior to joining Chevron in 1996. He has held positions of increasing responsibility since then.   
 Jitendra has published several dozen peer-reviewed technical papers and contributed to a number of published books. He authored a textbook on Reservoir Surveillance which was published by the Society of Petroleum Engineers (SPE) in 2013. He received the SPE Lester C. Uren award in 2018, the SPE Technical Achievement Award for Western North America region in 2003 and is a two-time SPE distinguished lecturer. He served as program chairman for the 2000 SPE ATCE and as review chairman for the SPE Reservoir Evaluation and Engineering Journal from 1998 to 2002.   
 Jitendra holds a B.S. in petroleum engineering from the Indian School of Mines, an M.S. in mechanical engineering from the University of California, an M.S. in mathematics and a Ph.D. in petroleum engineering from Stanford University.