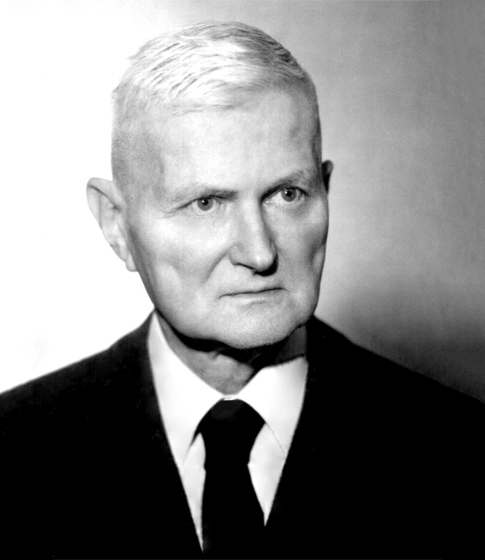 Carl Wagner (TMS)
AIME Honorary Membership in 1973
For his wide ranging contributions to metallurgical science and education, especially for his studies of the chemical aspects of electrical conduction in nonmetallic solids which have led to important industrial applications, for his contributions to the thermodynamics of alloys and for his Leadership of one of the world's greatest research institutes.
Carl Wagner was born in Leipzig, Germany in 1901 and received his Ph.D. at the University of Leipzig in 1924. He currently conducts metallurgical research at the Max Planck Institute of Physical Chemistry at Gottingen, Germany.
After receiving his Ph.D. degree, Dr. Wagner engaged in postgraduate work as assistant and research fellow at the Universities of Munchen, Berlin and Jena. Between 1931 and 1945 he was in charge of the chair of physical chemistry at the Technical University of Darmstadt, and was a scientific advisor to the Ordnance and Research Development Division of the U.S. Army at Fort Bliss, Texas from 1946 to 1949. In 1949 he joined the Department of Metallurgy of the Massachusetts Institute of Technology, first as a research associate, later as Visiting Professor and since 1955, as Professor of Metallurgy.
From 1958 to 1966 he was head of the Max Planck Institute of Physical Chemistry at Gottingen, where he continues research after retirement from official duties.
Dr. Wagner's thermodynamic investigations have concerned the measurement of activities of the components in solid and liquid alloys. In addition, Dr. Wagner has conducted research on problems of solid state chemistry, especially the role of defects of ionic crystals on thermodynamic properties, electrical conductivity and diffusion.