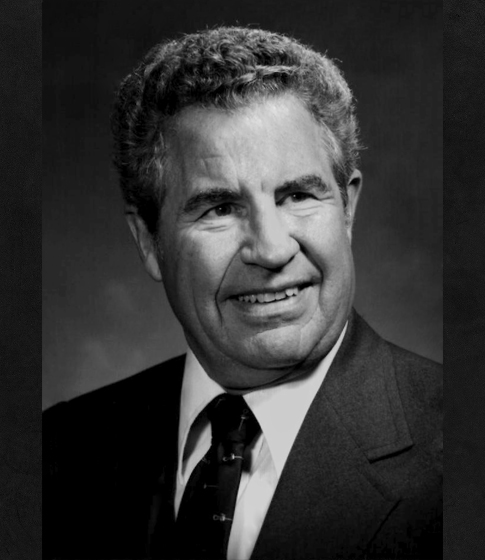 Robert H. Merrill (SME)
AIME Honorary Membership in 1985
For his work in rock mechanics and mine design and many contributions to the technical literature and for his long service to AIME and SME-AIME, culminating in the Presidency of SME-AIME in 1973 and of AIME in 1981, and his continuing involvement in Institute activities.
Mr. Merrill is Staff Associate, Mining and Metallurgical Division of Stearns-Roger Engineering Corporation in Denver, joining the company in 1977. Prior to this association, Mr. Merrill had been with the United States Bureau of Mines in Denver, where he held a number of research, engineering and management positions. An internationally known authority on rock mechanics and mine design, Mr. Merrill, during his long and distinguished career, has been involved in the design of a large number of operating mines throughout the world. He is also the author of more than 40 papers on this subject.
In October and November, 1980, Mr. Merrill inaugurated the Distinguished Speaker Exchange Program between AIME and its Australian counterpart, the Australasian Institute of Mining and Metallurgy, making seven presentations at major conferences of AusIMM in Australia and New Zealand during those two months.
Mr. Merrill attended Nebraska Wesleyan University from which he received an A.B. degree and the University of Wyoming where he earned both B.S. and MoS. degrees, as well as Colorado University, teaching at both of the latter schools.
During World War II, Mr. Merrill piloted heavy bombers and later served as a member of the U.S o Air Corps Standardization Board.
Mr. Merrill is a Distinguished Member of the Society of Mining Engineers of AIME, serving on the Society's Board of Directors from 1966-74, and as SME president in 1973. He was a Director of AIME from 1969-74 and a Vice President of the Institute in 1971 and again in 1974.