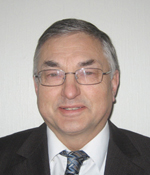 Bernt S. Aadnoy (SPE)
AIME Honorary Membership in 2015
For being one of the world's foremost experts on inflow control devices for petroleum horizontal wells, for his book Modern Well Design, used as a textbook in universities worldwide, and for his widely recognized knowledge of the petroleum industry.
Bernt Aadnoy has taught as a professor of petroleum engineering at the University of Stavanger in Norway since 1994. Before this, he served as the chief well engineer for Saga Petroleum, where he developed a common well design manual for three Norwegian oil companies. Aadnoy also taught petroleum engineering classes for 4 years at Rogaland College, now called University of Stavanger, and helped develop an undergraduate petroleum engineering program at the University of the Faroe Islands.
Aadnoy has published nearly 200 conference and journal publications on the subject of well engineering geomechanics, reservoir and production engineering, and automation. He served as a board member on the SPE Stavanger Section, the JPTEditorial Board, and on the planning committees of many SPE conferences. Aadnøy has been a reviewer for SPE Journal, SPE Drilling and Completions, the Journal of Petroleum Science and Engineering, and many other publications, for the last 25 years. He has given many SPE short courses around the world, mainly on the topic of modern well design. Aadnøy holds a MEng from Stavanger Technical College, a BS in mechanical engineering from University of Wyoming, an MS in control engineering from the University of Texas at Austin, and a PhD in petroleum rock mechanics from the Norwegian Institute of Technology.