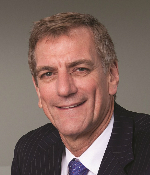 Andrew A. Young (SPE)
AIME Honorary Membership in 2012
For his SPE leadership focused on internationalization and outreach to all members worldwide, specifically for establishing the Kuala Lumpur office in Asia Pacific, the Dubai Office in Middle East , and the corporate restructure of SPE holding company, all of which has brought about a more efficient running of SPE and facilitated more effective delivery of services to members wherever they reside.
Andrew has 36 years of industry experience having held technical, management and board positions in Exploration and Production, and Contract Service companies, including Esso Australia, Bridge Oil, New Zealand Natural Gas Corporation, Century Drilling (MD), Gaffney Cline & Associates, Anzon (MD) and DigitalCore (MD).
He is presently an independent consultant and Non-Executive Director of Australian companies Cue Energy Resources, New Guinea Energy, Real Energy, and Malaysian company Cliq Energy. He is also a Director of the not-for-profit National Safety Council of Australia (NSCA).
Andrew is a member of the Australian Institute of Company Directors (AICD), was a past Councilor of the Australian Petroleum Production and Exploration Association (APPEA), and a past Director for SPE Asia Pacific Region (1993-1996). Andrew was the 2003 SPE President and championed the efficient restructure of SPE into a Stichting, facilitating more effective delivery of services to members around the world. He is a recipient of a number of International awards.