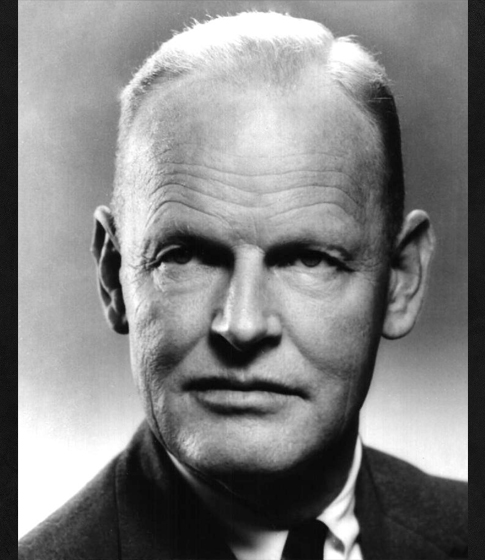 Howard C. Pyle (SPE)
AIME Honorary Membership in 1972
For his demonstrated administrative and engineering ability in the petroleum industry, and in recognition of his dedicated service to the Institute.
Howard Carter Pyle is currently a Petroleum Consultant in Los Angeles. He was President, Director and Chairman of the Executive Committee of the Monterey Oil Company from 1951 to 1961 and a partner of the Lacal Petroleum Company from 1961 to 1968.
Mr. Pyle received a B.S. degree from the University of California and a M.S. and a professional degree of Petroleum Engineer from the University of Southern California. He was awarded an honorary degree of Doctor of Engineering from the Colorado School of Mines in 1959. He began his professional career in 1927 as an Exploration Geologist and Petroleum Engineer with the Union Oil Company of California. He rose to the position of Chief Petroleum Engineer and then during World War II was assigned to General Eisenhower's staff as a Petroleum Officer. He subsequently became Vice President in charge of oil industry loans with the Bank of America, Los Angeles and President of the Continental Consolidated Corporation before joining the Monterey Oil Company. He is a Director of the Reserve Oil and Cas Company and the Santa Fe International Corporation.
Mr. Pyle has been a member of AIME since 1941, was Chairman of the Petroleum Branch (now the Society of Petroleum Engineers of AIME) in 194 7, Director of AIME from 1955-1960 and President of the Institute in 1959. He was also Chairman of the Production Division of the American Petroleum Institute in 1937 and was named Honorary Directory of that organization in 1969. He is a member of many scientific and engineering fraternities, was a Fellow of the American Association for the Advancement of Science and has been the Chairman of the Board of Councilors of the School of Engineering of the University of Southern California. He has authored many technical papers relating to oil production.