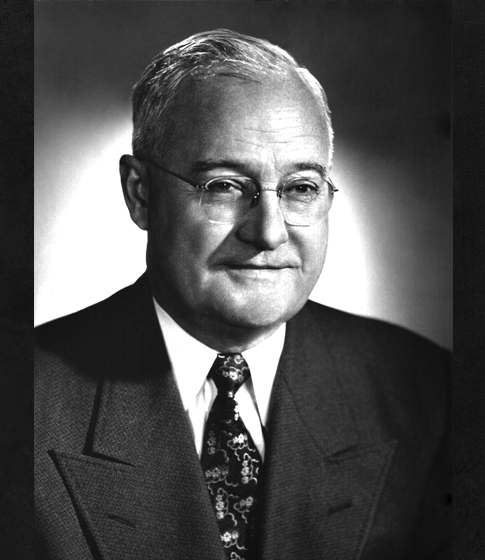 Clyde Williams (TMS)
AIME Honorary Membership in 1971
For his distinguished achievements as scientist and administrator of scientific research and in appreciation of his outstanding service to the Institute and to the nation.
Dr. Clyde Williams began his career with the U.S. Bureau of Mines and in the chemical and metallurgical industries. His major service, however, has been with the Battelle Memorial Institute, first as Assistant Director (1929-1934) and then as Director and President until 1958 when he formed his own company-Clyde Williams and Company, Columbus, Ohio. While Head of Battelle, the Institute increased in size from annual sales of $100,000 to $23,000,000 and Battelle became the largest institution of its kind in the world.
At Battelle, Dr. Williams pioneered in the concept of contract research for industrial development. He initiated and assisted in the organization and management of many industrial research agencies such as Bituminous Coal Research, the Copper and Brass Research Association and the Tin Research Institute, to name just a few.
During World War II, Dr. Williams served as Chairman of the War Metallurgy Committee and as Chairman of the War Metallurgy Division of the Office of Scientific Research and Development. Later, he was awarded a Presidential Citation and Medal of Merit for these activities. After World War II, he served on numerous government advisory committees, as well as on the research committees of the National Association of Manufacturers, and the U.S. Chamber of Commerce. He was one of the original Board Members and served 15 years for the RAND Corporation.
Dr. Williams is a member of many scientific and engineering societies both in this country and abroad. He was AIME President in 1947, and is also a past Director. His activities in AIME affairs for many years includes past Chairman, Iron and Steel Division; Open Hearth Committee; Chairman, Committee on Members' Conduct; and past Chairman, Ohio Section. In 1959, Dr. Williams received the James Douglas Gold Medal and was selected a Fellow of The Metallurgical Society of AIME in 1964. Dr. Williams has also received numerous awards from other technical and professional organizations.
Since 1958, Dr. Williams has operated Clyde Williams and Company which serves in various capacities in the management of small, research-based companies. He is Chairman of the Boards of companies specializing in solar simulators, glass fibers, ceramics, computers, electronics and ultrasonics.
Dr. Williams holds several patents and is the author of more than 100 technical journal publications. He is listed in 12 prominent Who's Who publications ranging from the American Men of Science to The National Register of Prominent Americans.
A native of Salt Lake City, Dr. Williams was graduated from the University of Utah with a B.S. Degree in Chemical Engineering. He has been awarded honorary doctorate degrees from his Alma Mater, Case Western Reserve University, Michigan College of Mining and Technology, the Ohio State University and Marietta College.