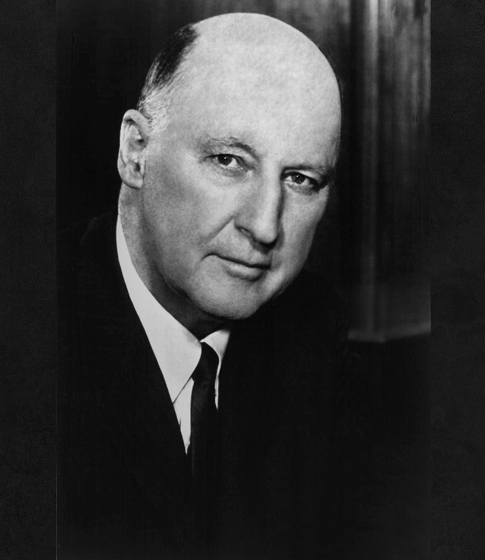 Charles M. Brinckerhoff (SME)
AIME Honorary Membership in 1972
For outstanding administrative and technical ability, for discerning foresight and leadership in the minerals industry and for his contributions to better interamerican understanding.
Mr. Charles Brinckerhoff is the retired Chairman of the Board, Chief Executive Officer and Chairman of the Executive Committee of The Anaconda Company. He has remained with the company in a consulting position since his retirement in 1970.
Mr. Brinckerhoff was born in Minneapolis, Minnesota and was graduated from Columbia College with a Bachelor of Arts degree in 1922. In 1925 he received the degree of Metallurgical Engineer from Columbia University, and with his graduation became the first recipient of the George Vincent Wendell Award for outstanding "Character, scholarship and service."
He joined The Anaconda Company in 1935 as an Assistant Superintendent of its Andes Copper Mine Company in Portrerillos, Chile. He became General Manager of that operation in 1945 but was soon transferred to the world's largest copper mine at Chuquicamata, Chile. Between 1948 and 1958, he rose from the position of General Manager, Chile Exploration Company to President of the parent organization, The Anaconda Company.
Among the many awards that he has received are the Bernardo O'Higgins Order of Merit of the Government of Chile, the Egleston Medal of the Columbia Engineering School Alumni Association, the AIME William Saunders Gold Medal, the Distinguished Achievement Award of the Holland Society of New York, and an honorary degree of Doctor of Science from the University of Arizona. Mr. Brinckerhoff has been a Director of the First National City Bank of New York and of AFC Industries, and a trustee of the Fifth Avenue Presbyterian Church. He and his wife are donors of an international fellows program-the Charles and Florence Brinckerhoff Scholarship.