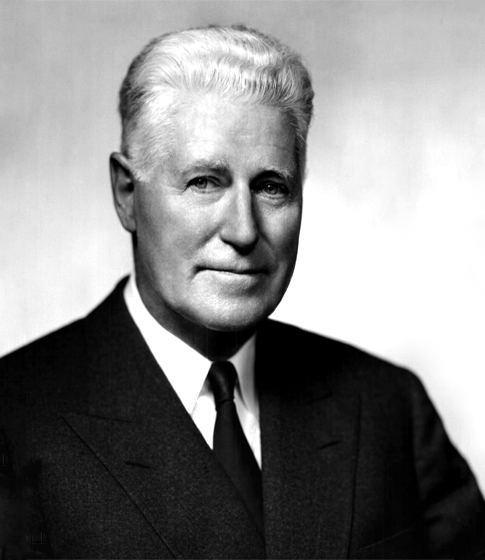 Henry DeWitt Smith (SME)
AIME Honorary Membership in 1960
A mining engineer whose life and achievements have brought new luster to that great calling; who combined high professional skill with imagination and knowledge of operations, finance and management to create vast new enterprises; and who, as President and Director of the Institute, contributed most effectively to the planning of its present sound and comprehensive structure.
Henry Dewitt Smith was born in Plantsville, Connecticut, in 1888, and received an E.M. from Yale in 1910. He has since been engaged chiefly in operation and administration of copper mines, sometimes straying into the field of lead and zinc, gold and silver, cadmium and germanium. In 1914, he went to Alaska as foreman and superintendent of the Bonanza Mine, becoming assistant manager. In 1917, he went to the United Verde as mine and general superintendent. In 1930, he joined Newmont as engineer and director, and continued that association, except for the war years, until he retired as vice president in 1953.
With Newmont, Mr. Smith's chief responsibilities were the O'okiep and Tsumeb properties in southern Africa. O'okiep became the lowest-cost straight copper producer among the underground mines of the world. Tsumeh is one of the lowest-cost lead-copper-zinc producers as well as one of the richest. Model communities were built and labor troubles have been unknown.
During World War II, Mr. Smith was with Metals Reserve in Washington.
He has continued as Director and member of the Executive Committee of Newmont, Phelps Dodge, and St. Joseph Lead.
Mr. Smith joined AIME in 1909, was a Director in 1941-42, 1954 and 1956, and President in 1955. In 1956, he was awarded the Charles F. Rand Gold Medal. His interest and activities on behalf of the Institute have been unfailing.