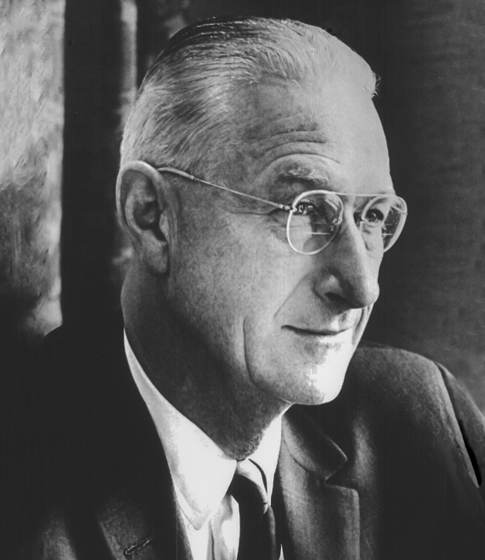 James Boyd (SME)
AIME Honorary Membership in 1974
For his significant contributions to our Nation and the minerals industry as an educator, astute mining executive and dedicated public servant; and in recognition of his inspirational and energetic leadership in Institute affairs.
James Boyd was elected President of the Copper Range Company in 1960 and resigned as Chairman of the Board in 1971 in order to assume the post of Executive Director of the National Commission on Materials Policy. The Commission completed its work in 1973. He is currently the Chairman of the Secretary of the Interior's Advisory Committee on Metal and Non-metal Mine Safety.
Born in Australia, Dr. Boyd came to the United States in 1922. He was graduated from the California Institute of Technology and earned his doctorate at the Colorado School of Mines.
During World War II, he served as head of the Army and Navy Munitions Board's Metal Branch in the rank of Colonel After the war he assisted in Germany's industrial recovery as Director of the Industry Division of the Office of the Military Government. In 1947 Dr. Boyd became Director of the U.S. Bureau of Mines serving concurrently as Defense Minerals Administrator during the Korean War. Upon leaving the Bureau, Dr. Boyd joined Kennecott Copper Corporation as Exploration Manager and became Vice President in 1955.
In 1963 Dr. Boyd received the Charles F. Rand Gold Medal and in 1967 he was the Daniel C. Jackling Award recipient and lecturer. He is a past President of AIME and the Mining and Metallurgical Society of America. Dr. Boyd is a member of the National Academy of Engineers.