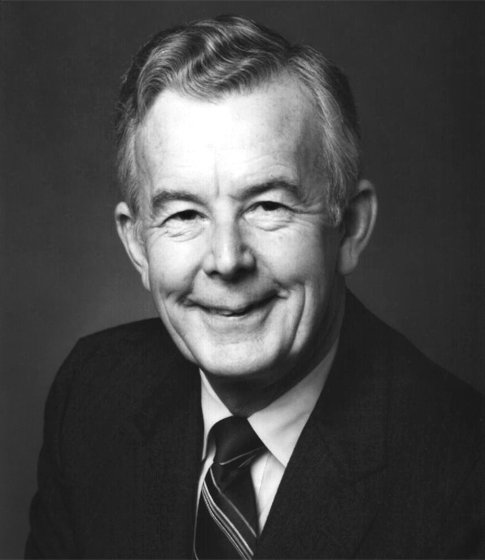 Nelson Severinghaus, Jr. (SME)
AIME Honorary Membership in 1988
For visionary contributions in industrial mineral processing; for motivational leadership in corporate management; and for the coalescence of these skills demonstrated during his distinguished service to the Society of Mining Engineers and the Institute.
Nelson Severinghaus, Jr. is President of Franklin Limestone Company, Chairman of Franklin Brick Company, and the Vice President and a Director of Franklin Industries Inc., all based in Nashville. Tennessee. Prior to his move to Franklin in 1977, he was President of The Georgia Marble Company.
Mr. Severinghaus is a 1951 Mining Engineering graduate of the University of Arizona, and was awarded an honorary Engineer of Mines degree in 1968 by the University of Arizona. His current professional interests focus on management and finance, although he continues an active involvement in the engineering aspects of the industrial mineral field. He is the author of recent publications on mineral fillers and holds a patent for the color beneficiation of mineral fillers. He is a Director of the National Stone Association and of the Pulverized Limestone Association.
An active member of AIME since 1948, Mr. Severinghaus served as SME Director from 1975 to 1981 , AIME Director from 1979 to 1983, President of SME in 1980 and President of the Institute in 1984. He is a Distinguished Member of the Society of Mining Engineers and was the recipient of the Institute's Hal Williams Hardinge Award in 1984. He served as AIME's Distinguished Lecturer to the Australasian Institute of Mining and Metallurgy in 1984.