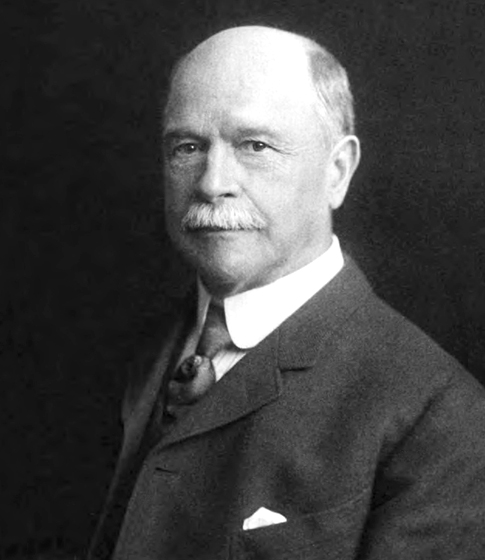 Robert W. Hunt
AIME Honorary Membership in 1919
Born in Fallsington, PA, to Dr. Robert A. and Martha Lancaster (Woolston) Hunt, Robert W. Hunt received his early education in Covington, KY, where he ran the family drugstore from 1855 to 1857 following his father's death. Soon, however, he was working in Pottsville, PA, for John Burnish and Co. at a rolling mill. He then changed his career by gaining chemical training in Philadelphia (1859-1860) in the laboratories of Booth, Garrett & Blair. After this training he became a chemist for the Cambria Iron Co. (1860-1861), setting up a laboratory for the company. From 1865 to 1866, after serving in the Civil War, Hunt returned to the Cambria Iron Co. as superintendent of steel works in Wyandotte, MI, but then returned to Pennsylvania (Johnstown, this time), where from 1866 to 1873 he worked for Cambria and filled the first order for steel rails for the Pennsylvania Steel Co. In the early 1870s he helped design the Cambria Bessemer steel plant, thus establishing himself as a pioneer and innovator in steel.
He later worked for the Troy Steel and Iron Co. (Troy, NY; 1875-1888) and founded the firm of Robert W. Hunt & Co. in Chicago, which emphasized the work of construction engineers (1888-1923).
In 1912 the American Society of Civil Engineers awarded Hunt the John Fritz Medal, following that in 1923 with the Washington Award. In his honor the American Institute of Mining and Metallurgical Engineers established the Robert W. Hunt Medal and the Robert W. Hunt Prize.