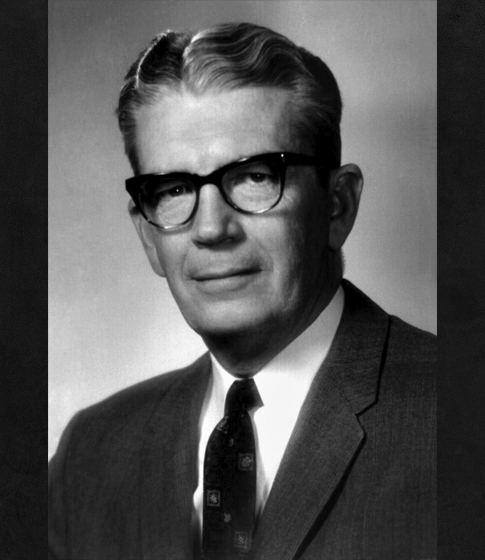 John S. Bell (SPE)
AIME Honorary Membership in 1977
In recognition of his valuable contributions to the profession as a petroleum engineer and executive, his sound leadership of AIME affairs from the local Section to the Institute level, and his devoted assistance to young people.
John S. Bell is a retired executive of Exxon Company U.S.A., who beganhis career as a roustabout in the oil fields of north central Texas. Obtaining a petroleum engineering degree from the University of Oklahoma in 1930, Mr. Bell joined the Exxon Company in 1933. From that beginning, he moved up through the ranks of field, district and division engineer for Exxon, culminating his climb in the Houston Office as Assistant to the Vice President of production. He held that position when he retired in 1972.
Mr. Bell became a member of the Institute in 1939. The record of his activities dated from 1942 when he first became an Officer in the East Texas Section of AIME. He served as Chairman in 1944 and later as an Officer or Director of three other Sections. His many activities in the Society of Petroleum Engineers of AIME include Chairman of the Society's Nominating Committee in 1960, a Director from 1958-60 and President of the Society in 1959. Mr. Bell has served AIME in a wide range of offices including AIME Director from 1959-61, and AIME President in 1971.