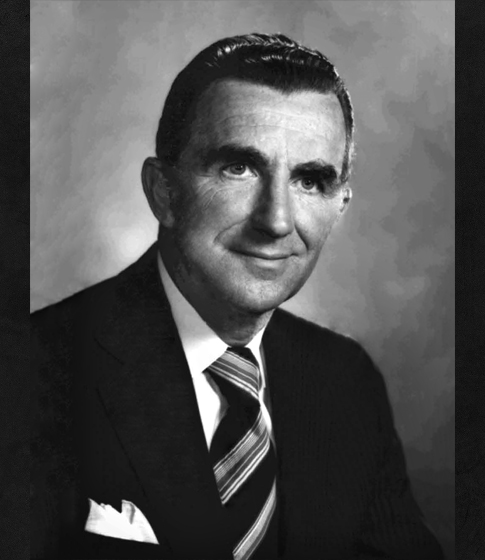 Wayne E. Glenn (SPE)
AIME Honorary Membership in 1980
For long and distinguished leadership in the Institute's many activities; for tireless effort to establish and maintain a high level of professionalism among Institute members and other engineers in the mineral extraction field; for inspirational executive leadership in the petroleum industry.
Wayne E. Glenn is Chairman of the Board of Wayne E. Glenn Associates, Inc., in Houston, a natural resource consulting firm which he founded in 1977. He holds a B.S. degree in Petroleum Engineering from the University of Oklahoma, an honorary D. Sc. from the Montana School of Mines and Technology, and is a graduate of the Harvard Business School Advanced Management Program.
He began his career with Continental Oil Company in 1940, and held a number of key engineering and management positions. In 1962, he was made president of Hudson's Bay Oil & Gas, Ltd., a CONOCO Canadian affiliate.
In 1965, Mr. Glenn returned to the United States to become Vice President and Worldwide Coordinator, Exploration and Production of CONOCO, and in 1966 was elected to the Board of Directors and named Executive Vice President. He became President, CONOCO North American Petroleum Operations in 1968, and in 1975, Vice Chairman of Worldwide Petroleum, Uranium and Copper Exploration and Production. Mr. Glenn received the DeGolyer Distinguished Service Medal of the Society of Petroleum Engineers of AIME in 1972, and is a past president of that Society. He served as President of AIME in 1974.