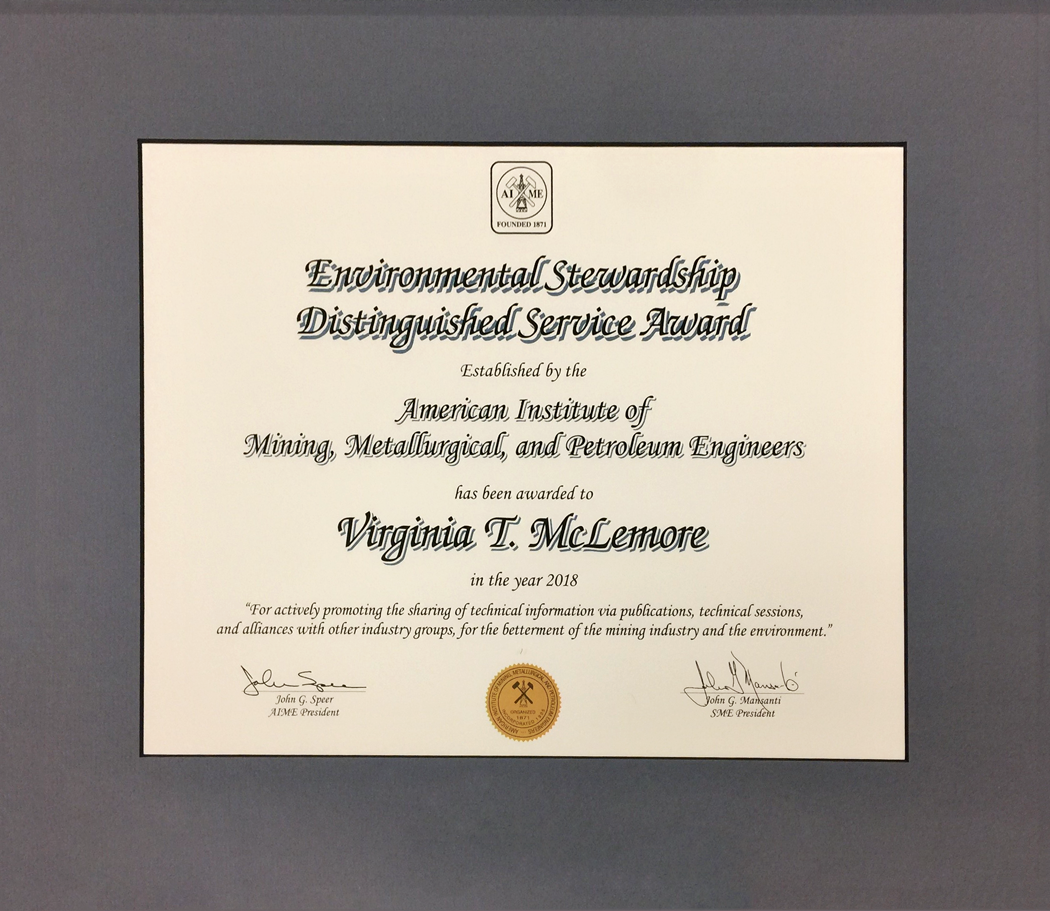 AIME Environmental Stewardship Distinguished Service Award
The Environmental Stewardship Distinguished Service Award was established in 1971 to recognize significant contributions toward the development, conservation, and protection of the earth's environment and natural resources through sustainable practices.  Prior to 2014, it was known as the Environmental Conservation Distinguished Service Award.  The inherent nature of this award seeks to address the broad cross section of engineering, technology, and science that encompasses the realm of the constituent societies of AIME.  Individuals, groups, corporations, or non-governmental organizations (NGOs) are eligible.  Successful recipients could satisfy the intent of this award through any one or more of the following related to sustainable practices:
Significant innovative advancement to knowledge and discovery
Design or invention of useful equipment, procedures, or processes
Development of natural resources while minimizing the impact to the environment
Communicating or interpreting the importance of controversial engineering projects or scientific discoveries to the general public
Outstanding service to governmental or private organizations related to environmental stewardship.
Guidelines:rules_2013_environmental_stewardship_appvd_2013-11-08.pdf
Eligibility:AIST | SME | SPE | TMS