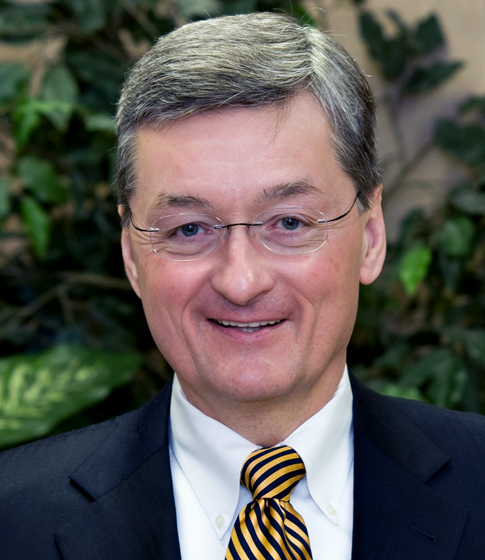 O. Eugene Kitts (SME)
AIME Environmental Stewardship Distinguished Service Award in 2016
In recognition of 40 years of outstanding environmental stewardship working to preserve and enhance the environment of the Appalachian coal industry.
O. Eugene Kitts served as Alpha Natural Resources' Senior Vice President Environmental and Regulatory Affairs from 2011 until his retirement in 2015. His group at Alpha was responsible for the development of corporate programs to secure and promote environmental compliance.
Prior to joining Alpha, Kitts served as International Coal Group's Senior Vice President – Mining Services from 2005 to 2011. He and his team were responsible for design, permitting and construction of the ICG Beckley complex and the ICG Tygart longwall complex. He also had management responsibilities for environmental compliance, regulatory permitting, and operations support.
From 2003 to 2005, Kitts was Vice President of Environmental and Technical Affairs for Arch Coal's Eastern Operations where among other duties he managed the design and development of the Mountain Laurel Complex in Logan County, WV. He also supervised the redesign and subsequent permitting activity for Arch Coal's Spruce Mine in an effort to resolve U.S. EPA objections.
Before his tenure at Arch Coal, Kitts was a principal of Summit Engineering, a regional mining engineering firm. Earlier, Kitts held engineering and then executive management positions with various Massey Energy subsidiary companies.
He has been active in issues related to coal mining and regulatory compliance for much of his career and has served as the chairman of the WV Coal Association's Environmental-Technical Committee and as the chairman of the NMA's Surface Coal Mining Regulation Subcommittee.
Kitts received the William N. Poundstone Lecturer and Distinguished Engineers of Mines Award from the West Virginia University College of Engineering and Mineral Resources in November 2009.
A 1977 graduate of West Virginia University with a bachelor's degree in civil engineering, he is a registered professional engineer in West Virginia and Kentucky.