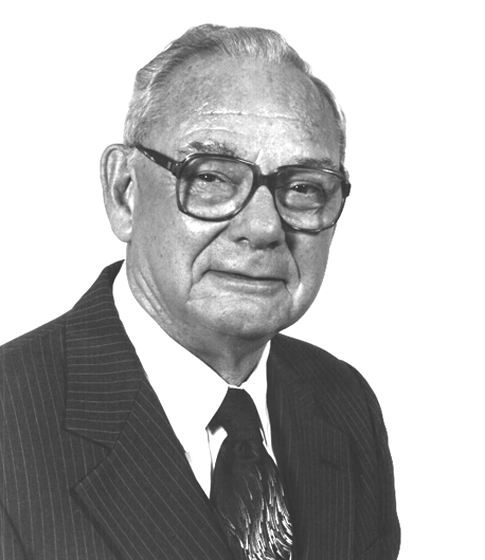 W. J. Coppoc
AIME Environmental Stewardship Distinguished Service Award in 1983
For his outstanding contribution to Environmental Conservation in the Petroleum Industry and for his significant application of scientific advancements to public interests in Environmental Protection.
A graduate of Ottawa University, Kansas, Dr. Coppoc holds M.A. and Ph.D. degrees in chemistry from Rice University. During his academic training, Dr. Coppoc specialized in physical and colloidal chemistry and has published papers on that subject. He has recently been concerned with the economic and social impacts of various proposals to alleviate pollution, and with the production and utilization of energy.
Dr. Coppoc joined Texaco, Inc. in 1939. After holding several positions in the company, he was elected Vice President in Charge of the Research and Technical Department. When Texaco formed its Environmental Protection Department in 1971, he was chosen to head the department. Dr. Coppoc was retired from Texaco in 1978 and continues to serve Texaco in a consulting capacity.
Dr. Coppoc is a member of many scientific organizations which include the American Chemical Society and the American Institute of Chemists. He chaired the General Committee of the American Petroleum Institute's Department of Environmental Affairs from 1975 to 1978 and was a member of the Environmental Studies Board of the National Academy of Sciences from 1974 to 1977.