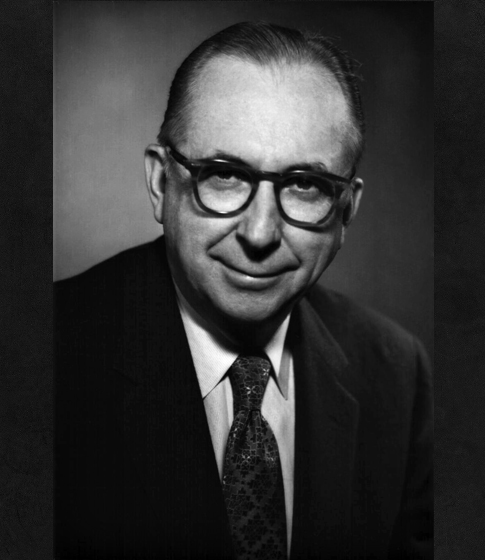 Dayton H. Clewell
AIME Environmental Stewardship Distinguished Service Award in 1974
"In appreciation of his leadership in developing new technology for energy conservation and environmental improvement of petroleum operations and in the use of petroleum products."
Dayton H. Clewell is a Senior Vice President of Mobil Oil Corporation and President of Mobil Research and Development Corporation. He received his B.A. in 1933 and his Ph.D. in 1936, both from the Massachusetts Institute of Technology.
Dr. Clewell was employed as a physicist by the C. K. Williams Company of Easton, Pennsylvania in 1935. In 1938 he joined the Magnolia Petroleum Company in Dallas, Texas (formerly an affiliate of Mobil) in the Geological Department, where he helped to develop oil prospecting instruments. In 1952 he became Director of Magnolia's Field Research Laboratories in Dallas, Texas. He came to New York in 1956 as General Manager of the Research Department of Mobil, and in 1964 was elected Senior Vice President for Research and Engineering. Dr. Clewell is the author of several papers in the field of Experimental Physics and Geophysics and on the general subject of Petroleum Research.
In October, 1971, he was appointed to a two-year term as a member of the National Advisory Council on Oceans and Atmosphere by President Nixon. He is a member of the Board of Directors of the Coordinating Research Council and a member of the Directors of Industrial Research.