On May 16, 2021, AIME Celebrated its 150th Anniversary.
On that date, local representatives from SME's Pennsylvania Anthracite section hosted a small group of AIME and SME leadership and local dignitaries in AIME's birthplace, Wilkes-Barre, Pennsylvania, USA, to install a 150th-anniversary update plaque to the 125th-anniversary plaque in the town center followed by a private lunch. On October 2-4, 2021, a larger contingent of AIME leadership and representatives from across the Member Societies installed a plaque at Lehigh University in Bethlehem, PA, the site of AIME's 2nd meeting in August 1871, depicting strong ties between the two entities at the beginning of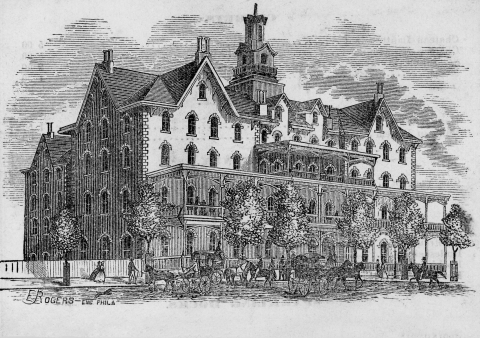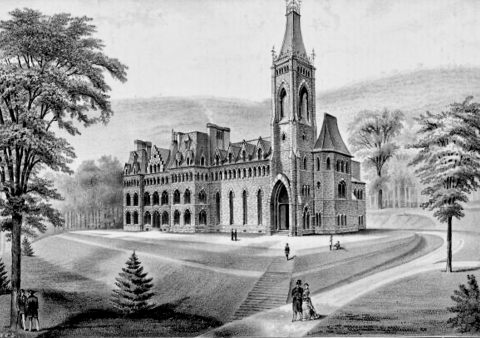 ---
Customized celebrations at Member Society annual conferences beginning October 2020 through 2022, due to the pandemic, included:
historical articles
special keynote speakers
cake and champagne toasts
commemorative gifts
---
To learn more about what each Member Society did to celebrate AIME's 150th, click the appropriate box below.
Many thanks to SME/TMS and SPE, respectively, for creating special items for use at the events, including:
A banner stand "History Walk" and companion eBooklet depicting the rich legacies of the organizations 
An AIME 150th Anniversary video highlighting AIME's historical timeline, praising the institute's and member societies' milestones, and connecting the audience to how instrumental AIME has been to its industries and beneficial to its members, their profession, and society as a whole.
---
If you have questions, please contact AIME Executive Director, Michele Lawrie-Munro, at lawriemunro@aimehq.org.
---