In 1871, the American Institute of Mining Engineers (AIME) was founded by "mining" engineers at the Wyoming Valley Hotel on River Street in Wilkes-Barre, Pennsylvania on May 16th.
In 1996, for AIME's 125th anniversary, a commemorative plaque was presented to the mayor of Wilkes-Barre, Pennsylvania, where it still stands in the town square today.
In 2016, for AIME's 145th anniversary, SME's Pennsylvania-Anthracite section got approval to have a roadside marker dedicated at the site of the former Wyoming Valley Hotel where the group held its first meeting.  They hosted a celebratory lunch complete with local dignitaries and press in attendance.
In 2021, for AIME's 150th anniversary, AIME and Member Society leadership plan to congregate at the site of AIME's second meeting, Lehigh University in Bethlehem, PA, to install a plaque that recognizes the organizations' ties going nearly all the way back to their founding.  They will also install an update to the plaque in Wilkes-Barre.
Image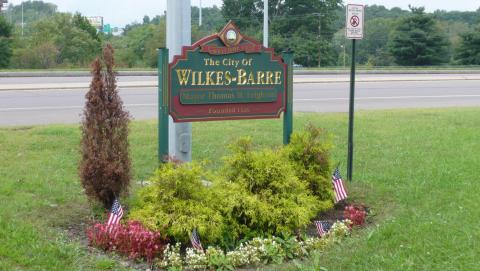 Image
Image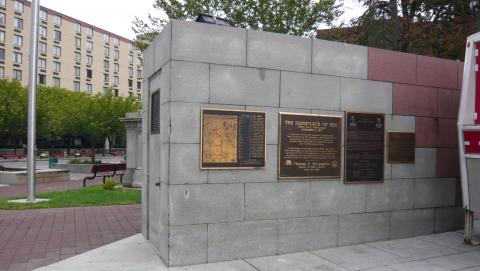 Image