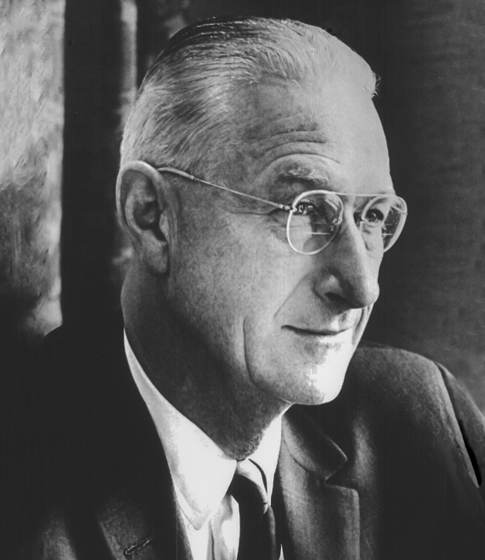 James Boyd - SME
View Transcript
Audio Files:
Additional Information:
James Boyd was born December 20, 1904 and began his professional career at 36 years of age as field engineer with Radiore Co. From 1929 to1941 he was on the faculty at Colorado School of Mines where he became associate professor and later, (1946-1947), dean of faculty. During World War II he served in the War Department, aiding in mobilization of the mining industry for the war and then helping direct the flow of raw materials to the military production program. He next served as the first director of the Industry Division of the Military Government in Germany. From 1947 to 1951, Boyd was director of the U. S. Bureau of Mines, and during part of that period headed the Defense Minerals Administration. 
In 1951 Boyd returned to industry as exploration manager for Kennecott Copper Corp. From 1955 until 1960 he was vice president-exploration. He became president of Copper Range Co. in early I960.  He passed away on November 24, 1987.