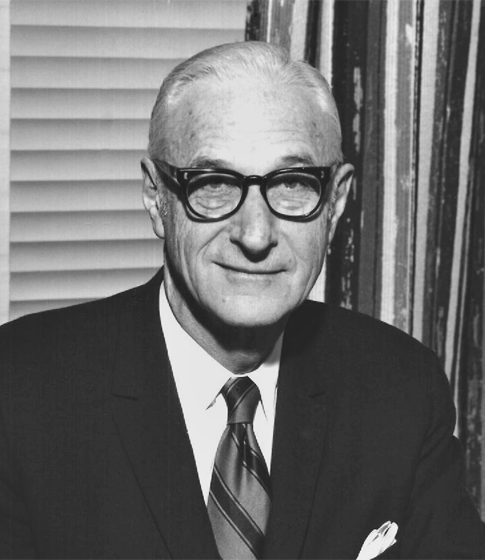 James Boyd (SME)
AIME Charles F. Rand Memorial Gold Medal* in 1963
For his distinguished service and devotion to our nation and the minerals industry. With true understanding and a sincere dedication to fundamental principles and moral concepts, he has given inspirational leadership and made outstanding accomplishments as a geologist, educator, public servant, soldier, and mining executive.
James Boyd was born in Kanowna, Western Australia, in 1904 and became a naturalized U.S. citizen in 1925. He received his early education in England, a B.S. from California Institute of Technology, and an M.Sc. and D.Sc. from Colorado School of Mines where he taught Geology until 1941. He joined the U.S. Army as head of the Army and Navy Munitions Board's Metal Branch and aided in the mobilization of the mining industry for World War II. As Army Liaison to the War Production Board, he helped direct the flow of raw materials during that war. As first Director of the Industry Division of the Military Government, he guided the recovery of German industry from the devastation of war.
In 1946, Dr. Boyd was Dean of the Faculty of the Colorado School of Mines. He reentered government service as Assistant to the Secretary of the Interior and, for over four years, was Director of the U. S. Bureau of Mines. During the last two years of that service he was also Administrator of the Defense Minerals Administration.
Dr. Boyd left public service in 1951 when he joined the Kennecott Copper Corporation as Exploration Manager and then Vice President-Exploration. Since 1960 he has been President of the Copper Range Company.