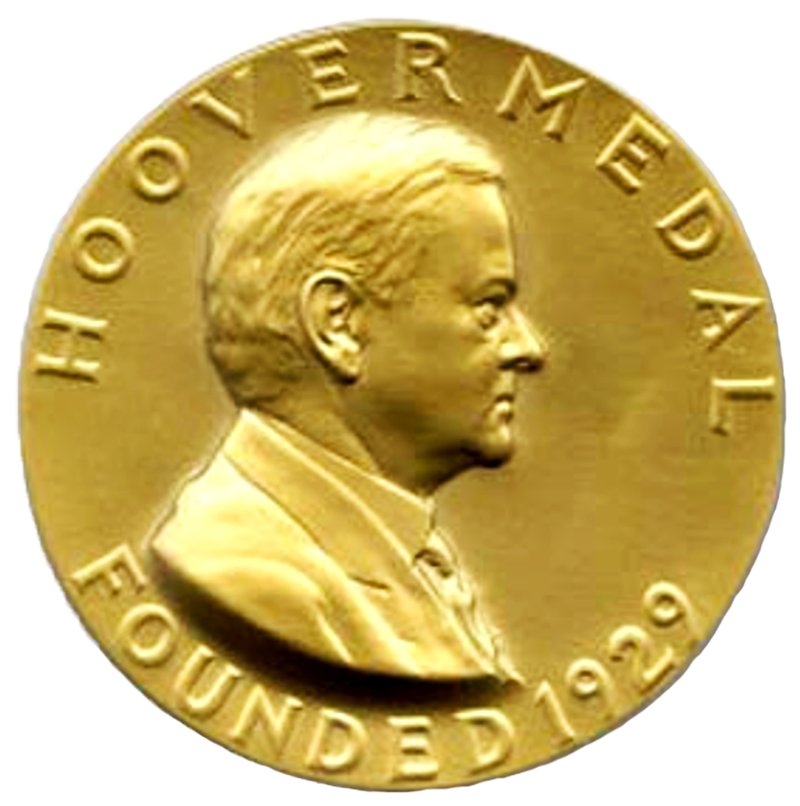 Hoover Medal
Established in 1929, this medal recognizes outstanding extra-career services by engineers to humanity. Herbert Hoover, in accepting the first Medal in 1930, stated "the purpose of the Medal is to mark the public service of men who have gone outside of their strictly professional work to interest themselves in civic and humanitarian affairs; engineers have something to contribute to public service." It is administered by sister Founder Society, ASME.
The AIME Board will review annually suggested nominees from its Member Societies received by August 30. AIME staff will forward recommendations to the AIME Hoover Board representatives for their consideration at least a month prior to their fall meeting. The Hoover Board representatives will return a suggested shortlist of candidates to the AIME Board for approval on their fall call to submit a nomination packet to ASME by February 15 of the following year (proposers may be asked to lead or participate in this process).
Email suggested nominees to lawriemunro@aimehq.org. For eligibility guidance, see the ASME Apply Now: Nomination Forms and Instructions page.
AIME is always seeking member volunteers to serve in external award committee capacities. To offer your services, contact AIME Executive Director, Michele Lawrie-Munro at lawriemunro@aimehq.org.
Eligibility:AIST | SME | SPE | TMS