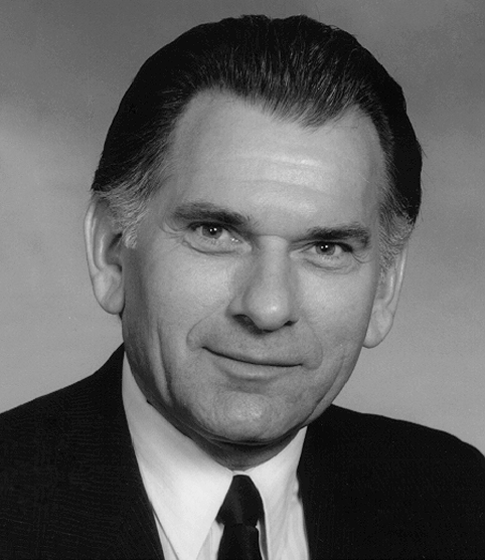 Robin J. Hickson
AIME Robert Earll McConnell Award* in 1999
"For a resolute commitment to innovation and creativity resulting in significant advances in the gold and copper industries."
Robin J. Hickson is president of Cyprus Amax Engineering and Project Development Company and an executive officer of Cyprus Amax Minerals Company. He worked for three different companies in the past 21 years and led the development of five of the world's major heap leach mines. Mr. Hickson manages all of Cyprus Amax's grass roots mining ventures, as well as major expansions of existing operations worldwide. His projects at Cyprus Amax accounts for in excess of $3 billion to date.
Prior to joining Cyprus Amax, Mr. Hickson was president of Freeport McMoRan's research and engineering company where he managed development of $2 billion worth of mining projects including the Grasberg copper/gold mine in Indonesia, the Big Springs heap leach gold mine in Nevada and other properties in Western Australia and Irian Jay a. Prior to joining Freeport. he managed the development and initial operations of the Ortiz and Mesquite heap leach gold mines for Gold Fields Mining Corp. in the western US.
Mr. Hickson holds a BS in mining engineering from the Royal School of Mines and an MBA from Tulane University. He is a Chartered Engineer, a long-term member of SME of AIME. as well as a member of MMSA. IMM, and Beta Gamma Sigma.