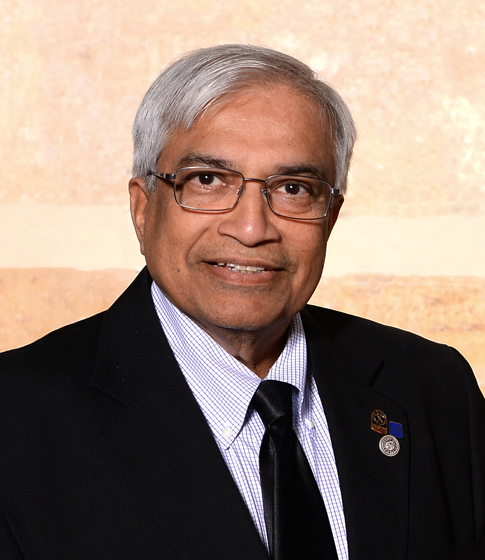 Nikhil C. Trivedi (SME)
AIME Robert Earll McConnell Award* in 2018
For leadership of technical activities that enhanced the use of mineral and mineral-based products in the manufacture of paper resulting in extension of forest reserves, mankind's other valuable resource.
Nikhil Trivedi has 35 years of business experience---in research and development, engineering, operations, administration and general management and consulting. He has served as vice president of research and development and chief technology officer of Pfizer Minerals Inc and Minerals Technologies, Inc from 1987 to 2001. Additionally, between 1994 and 2001 he established and built up a powerful technical group in Finland to support the company's European businesses.
Following his retirement in 2002 from Minerals Technologies Inc., Nikhil established IDEKIN INTERNATIONAL, a firm specializing in developing technology transfer opportunities and providing optimizations for chemical and mineral processes. His clients include corporations in the chemical process industries and mining industry worldwide.
Nik graduated with a Bachelor of Science degree in Chemistry from Bombay University and earned a Master of Science in Metallurgical Engineering from University of Nevada. His Ph. D. degree in Chemical Engineering is from University of Minnesota. University of Nevada awarded him Outstanding Alumni Award in 1995.
Nikhil has been an active member of The Society for Mining, Metallurgy and Exploration Inc (SME), served twice on its Board of Directors and was elected President of SME in 2010. He has also served on the Board of Directors of Industrial Minerals Association of Europe (1991-2001), Calcium Carbonate Association of Europe (1993-2001) United Way of the Greater Lehigh Valley (2001), and Easton Hospital's Valley Health Foundation (1999-2002). He is an Honorary member of AIME, Distinguished member of SME and a recipient of AIME's Hal William Hardinge Award.