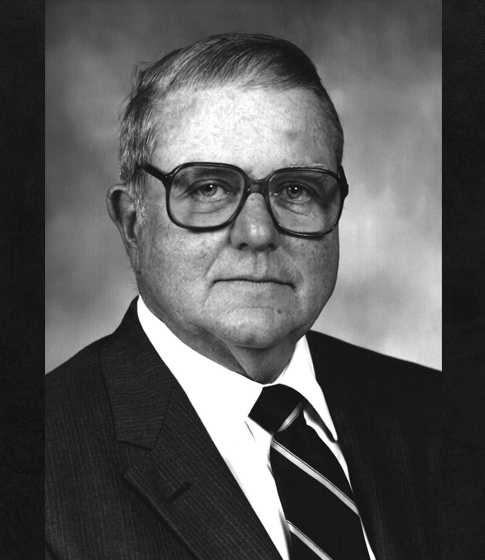 Howard A. Koch
AIME Robert Earll McConnell Award* in 1988
"For his major contributions in the miscible displacement process of enhanced oil recovery which has significantly increased the recoverable oil reserves of the entire world."
Howard A. Koch retired from Atlantic Richfield Company in 1984 where he was Vice President of Engineering. He received his B.S., M.S. and Ph.D. in Chemical Engineering from Northwestern. After completing his education in 1949, he joined the Research Department of Atlantic Refining Company and worked in the field of miscible displacement for the next ten years.
In 1963, after an assignment with the reservoir engineering staff, Dr. Koch was assigned the management of a large West Texas reservoir. After a four-year assignment in West Texas, he was named District Manager of the Rocky Mountain District. In 1969, he returned to Dallas as Manager of Reservoir Engineering, and in 1973, he became Vice President of Engineering, the position he held until his retirement.
Dr. Koch holds 11 patents and has authored several publications dealing with the original miscible processes. He was recognized by the SPE/DOE fourth Symposium on Enhanced Oil Recovery as one of the pioneers of enhanced oil recovery. Dr. Koch has been a member of the Society of Petroleum Engineers since 1949 and a member of the American Institute of Chemical Engineers since 1947.