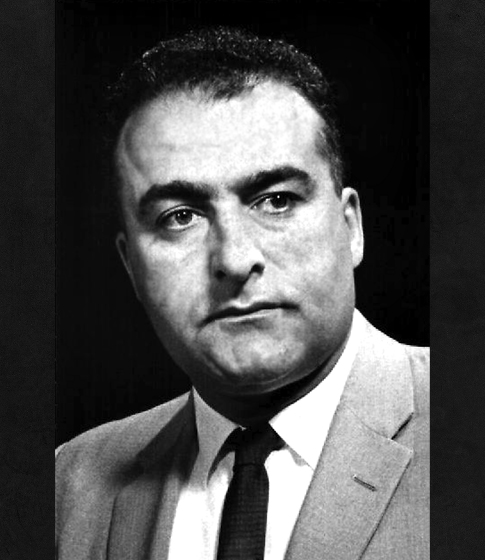 Emil Edward Malouf
AIME Robert Earll McConnell Award* in 1972
"In recognition of his distinguished engineering achievement in extractive metallurgy, particularly in the research and reduction to practice of the principal commercial methods for producing rhenium and for recovering copper from waste dumps."
Emil Edward Malouf is the Chief of the Hydrometallurgical Development Section of Kennecott Copper Corporation's Metal Mining Division Research Department at Salt Lake City, Utah.
Mr. Malouf received his B.S. in Chemistry and Metallurgy in 1939 from the University of Utah. Prior to World War II, he worked as a Superintendent of explosives plants at the Ogden Arsenal and during the war, he was an officer assigned to Ordnance Research and Development. Following his military service, he joined Kennecott Copper in a research capacity.
As an individual research worker prior to 1950, Mr. Malouf identified rhenium in the molybdenite by-product of porphyry copper ores. His laboratory and plant tests led to the development of a process for the recovery of rhenium from molybdenite roaster gases which remains today as the principal method of rhenium production. He contributed to the design, construction, and activation of the first large rhenium recovery unit in the United States, the data from which was later used in planning Kennecott's rhenium recovery facility.
In the past two decades, Mr. Malouf has devoted much of his efforts to the development of copper waste dump leaching methods. Through his efforts and the processes that he has improved and patented, the recovery of copper from waste dumps is now an important part of the primary copper production in the United States. With the expansion of leaching operations, more efficient recovery systems were required and Mr. Malouf was instrumental in developing the Kennecott cone precipitation system. His work and achievements are documented in numerous technical papers and patents.