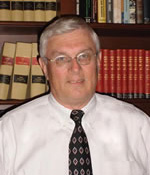 Bernard J. Fedak (AIST)
AIME Robert Earll McConnell Award* in 2007
For his leadership and contribution in promoting excellence in engineering and project management in the United States iron and steel industry.
Bernard J. Fedak has 37 years service in the steel industry with Jones & Laughlin, LTV and US Steel. He has held various engineering positions from Project manager thru Managing Director Engineering. Mr. Fedak retired from US Steel in 2005. Since leaving US Steel, he has provided senior level consulting to Alcoa on their $20B Worldwide Alumina Mining, Refining and Smelting Growth Project plan. He is currently a Project Executive with Aker Kvaerner on a $1.4B coal fired power plant being built in West Virginia.
Over the past 10 years Mr Fedak has worked extensively in the Project Delivery System area with the objective of maximizing the effective deployment of capital. This effort included development of standard project delivery systems, utilization of integrated project teams, optimizing Front End Loading (project development) and application of Value Improving Project Practices. Mr Fedak also championed the use of project benchmarking to measure the effectiveness of the project delivery system and chart a path for improvement.
Mr Fedak served on the Executive Board of the Construction Industry Institute (CII) from 1997 thru 2001. He was awarded the CII practice Implementer of the Year award in 2002. He is a life member of AIST and served as President in 1996. He has been a member of the University of Pittsburgh, Mechanical Engineering Visiting Committee for over 15 years, chaired the committee from 1997 thru 2001 and was the Distinguished Alumnus awardee in 1995. He serves on the Board of the Engineers Society of Western Penna (ESWP), served as ESWP president in 1997 and 1998.
Mr. Fedak has been involved in numerous charitable activities including: Boy scouts of America, United Fund and the University of Pittsburgh Capital campaign.