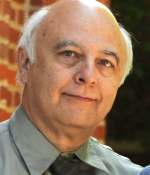 Ben W. Ebenhack (SPE)
AIME Robert Earll McConnell Award* in 2011
Ben Ebenhack has been involved in attempting to find and develop natural gas and related resources in underdeveloped countries. He is an academician, an engineer, and a humanitarian who seeks to promote the use of hydrocarbon energy resources.
Ben W. Ebenhack is Associate Professor of Petroleum Engineering at Marietta College in Ohio. For more than 20 years, he taught in the Chemical Engineering Department at the University of Rochester, New York, where he taught courses including: "Energy Resources", "Energy Alternatives Design Lab" and "Environmental Footprint Analysis." He served as a 2009-10 SPE Distinguished Lecturer. He is founder and Chairman of the Board of AHEAD Energy Corporation, a public charity that seeks to assist Developing Countries in their energy transitions – particularly working with schools and hospitals in Africa to develop locally produced energy systems.
He formerly held several positions with the former UNOCAL Corporation and specialized in Formation Evaluation technologies. He is the author of the textbook, "A Non-technical Guide to Energy Resources: Availability, Use and Impact", and authored the "Energy Policy" section of the United Nations "Guide to Sustainability." He holds BS and MS degrees in Petroleum Engineering from Marietta College and the University of Wyoming respectively.