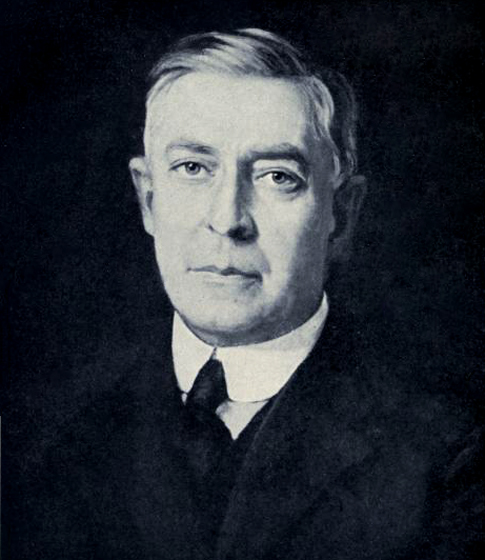 John Michael Callow
AIME James Douglas Gold Medal* in 1926
John M. Callow was born a farmer's son, but the farm was within sound of the North Sea, and to him as to other young Britons from time immemorial the call of the sea was the reveille of adventure. He had no wish to stay at home on the farm, he wanted to become an engineer, and as an engineer to make a career for himself in the wider world outside the little village in which he was born. When yet a boy he sailed for Australia and visited the old gold-mining districts of
Victoria and afterward the newer mines of Queensland, where he had his first experience as a millman. It was a mere taste of engineering, but the voyage was an education to mind and body. He returned home and completed his training with the
local firm of engineers to whom he was apprenticed ; but he could not stay in Norfolk ; always there was the voice of the sea and the call of the wide spaces. He went to Colorado. Not yet physically strong enough to follow his bent, he applied the art of engineering to the improving of land, and prospered, both in pocket and in health. He left the farm for the drafting-room and soon thereafter demonstrated his intelligence in the selection of a wife.
Early in his career he became associated with resourceful men, whose stimulating goodwill he was quick to win. A little mining and milling in the mountains of the San Juan added several more pages of useful experience; and then came the larger opportunities for designing mills offered by that energetic mine-promoter, Mr. Samuel Newhouse, and that experienced mine-manager,
Mr. Thomas Weir. For these gentlemen Mr. Callow made milling-tests, suggested flowsheets, and designed plants. Becoming "tired of panning", he built a miniature Wilfley table for making his tests on the Highland Boy ore. That little concentrating table proved so useful that he made copies of it, and sold them, sending them all over the world. On the ground-floor of his ore testing establishment the original is still to be seen, together with the accessories, from which he developed the idea of a central plant for testing ores as a preliminary to building mills. This plant is now well known, and it is noteworthy that, as he went home to find a wife, so also he chose two school-boy friends to be his partners in business. He designed the cone, the screen, and the tank that bear his name, proving his restless ingenuity, and in later days he introduced the froth-making machine that has made him famous, for wherever flotation is practiced there the Callow pneumatic cell is known.