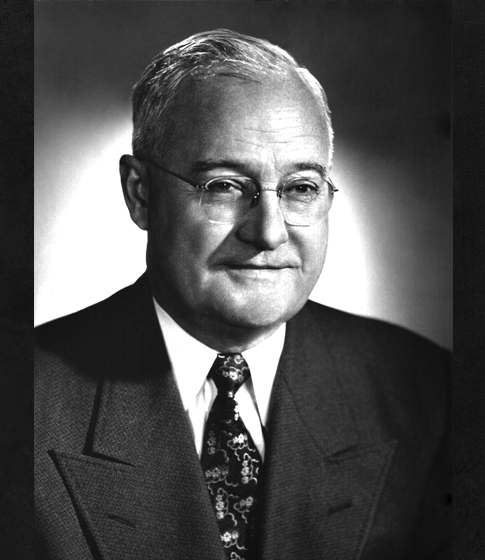 Clyde Williams (TMS)
AIME James Douglas Gold Medal* in 1959
"For outstanding contributions in nonferrous metallurgy particularly through stimulating research and interest in the basic metallurgy and the use of both the common and the less common metals."
Born in Salt Lake City in 1893, Clyde Williams graduated from the University of Utah with a B.S. in Chemical Engineering in 1915 and has received honorary degrees from that institution, Case Institute of Technology, Michigan College of Mining and Technology, Ohio State University and Marietta College.
Dr. Williams, who has an international reputation as a metallurgist, gained his early professional experience in mining and smelting plants. In 1924 he was metallurgist for the government of Argentina on a commission to study the iron, steel, and fuel resources of that country.
Immediately prior to and during World War II, Dr. Williams was chairman of six separate civilian committees advising the War Production Board and other agencies on materials policies and acting as liaison between government and industry in establishing and executing vital war research. He was Chairman of the War Metallurgy Committee of the National Academy of Science and of the War Metallurgical Division of the Office of Scientific Research and Development. As a result of his activities, he was awarded a Presidential Citation and the Medal of Merit.
Dr. Williams is best known for his leadership in the development of Battelle Institute as one of the country's foremost research organizations. He joined the original staff in 1929 as Assistant Director and became Director in 1934. In 1957 he resigned to head Clyde Williams & Co., industrial research and management advisory firm.
During his outstanding career, Dr. Williams has directed investigations aimed at bringing into commercial use many of the newer and unusual metals.
A Member of AIME since 1926, he served as President in 1947.