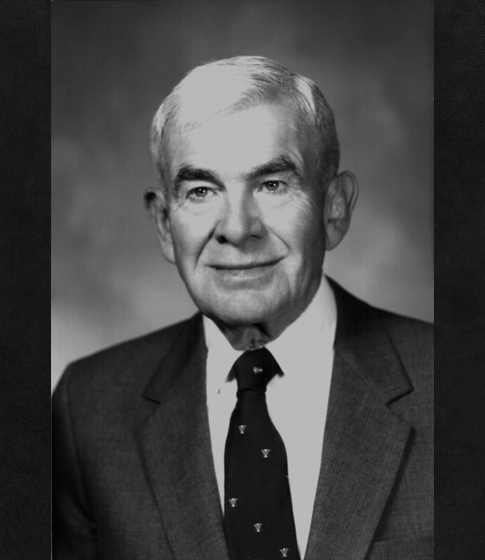 Woods G. Talman (SME)
AIME Erskine Ramsay Medal* in 1982
In recognition of his outstanding leadership in the coal industry. and particularly for his concern and contributions in the area of improving safety and health in the Coal Mining Industry.
Woods G. Talman, whose long career associated with coal and iron ore mining has been largely devoted to improving mine safety and health, has been named 1982 recipient of the Erskine Ramsay Medal.
Mr. Talman, who had combined a military career with one in industry, served with various reserve units and with the Corps of Engineers during World War II, attaining the rank of Colonel. In 1937, he joined U.S. Steel Corporation, remaining with the company until his retirement in 1975. During these years, much of his work dealt with health and safety, with 17 years spent as Chief Inspector, Health and Safety - Coal Operations, in the company's Corporate Headquarters in Pittsburgh.
A member of the Society of Mining Engineers of AIME, Mr. Talman is also a past president of the Coal Mining Institute of America. He is a past general chairman, coal section, of the National Safety Council, a life member of the National Mine Rescue Association, and a past president of the Veterans of Mine Rescue Association.
In 1972, he was cited by the National Safety Council for Distinguished Service to Safety, and in 1975, was jointly honored by the Bituminous Coal Operators Association and the American Mining Congress with an award of Exceptional Merit and Tribute of Appreciation. Mr. Talman was the 1971 recipient of the Howard N. Eavenson Award of the Society of Mining Engineers of AIME.