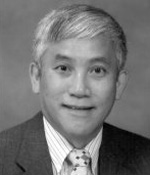 Syd S. Peng (SME)
AIME Erskine Ramsay Medal* in 2002
For his significant accomplishments as an engineer, educator, researcher and consultant to the mining of ground-control and longwall-mining theory and practice.
Syd S. Peng is the Charles E Lawall chair of Mining Engineering in the Department of Mining Engineering at West Virginia University. He received his undergraduate diploma in mining engineering in Taiwan and his Ph.D. in mining engineering from Stanford University in 1970. From 1970 to 1974, he worked for the U.S. Bureau of Mines, Twin Cities Research Center in charge of rock physics research. He joined West Virginia University in 1974. In 1978 he was appointed chair of the Mining Engineering Department, a position he held until September 2006. In 1985, he established the Longwall Mining and Ground Control Research Center and assumed its directorship. In 1998, he was appointed director of Coal and Energy Research Bureau.
Peng has written four textbooks and 324 journal and proceedings articles in the areas of longwall mining, ground control and respirable dust. He initiated the annual international conference on ground control in mining in 1981 and served as senior editor of the conference proceedings. He is a member of the National Academy of Engineering and has received numerous awards. Some of these include SME's Rock Mechanics and Eavenson awards; the Education Excellence and Donald S.Kingery awards from the Pittsburgh Coal Mining Institute of America; AIME's Erskine Ramsey Medal and the Medal for Excellence from the Institutes of Materials, Minerals and Mining. He is a member of the West Virginia Coal Hall of Fame.