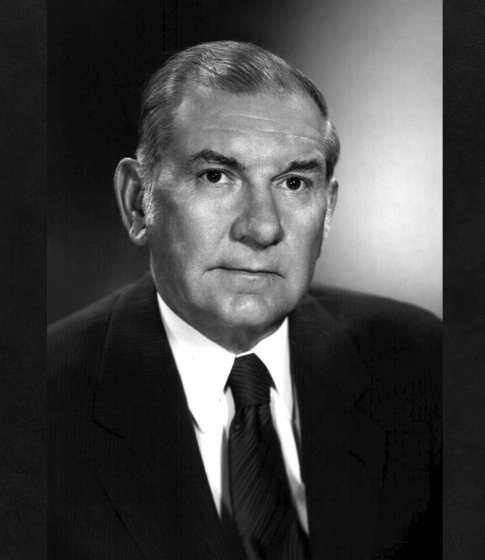 Otes Bennett, Jr. (SME)
AIME Erskine Ramsay Medal* in 1990
"For his outstanding leadership and contributions to his company and to the coal industry in maintaining its progress for the world to follow."
Otes Bennett, Jr., is current Chairman and retired Chief Executive Officer of The North American Coal Corporation. He joined the company upon his graduation from West Virginia University with a BS. in Mining Engineering. His first job was section foreman at the Powhatan Mines in southern Ohio. He later served as Chief Engineer of the Betsy Mine, the company's former large strip mine located near Cadiz, Ohio.
Mr. Bennett came to NACCO headquarters in Cleveland in 1956 as Staff Assistant to the Vice President of Operations. Two years later he was made General Manager of the Pennsylvania Division. He returned to the Cleveland Office in 1962 as General Manager of Coal Production. and was appointed Vice PresidentOperations the following year. In 1965 Mr. Bennett was named Executive Vice President and one year later was elected President and a Director of the company. He was appointed Chief Executive Officer in 1970 and Chairman in 1983.
Mr. Bennett has served as a Director of the American Mining Congress, National Coal Association and the United States Industrial Council. He is a past Chairman of the National Coal Association. Mr. Bennett also serves as a Director of First Union Real Estate Investment. He is a registered Professional Engineer in the states of Ohio. Pennsylvania and West Virginia.