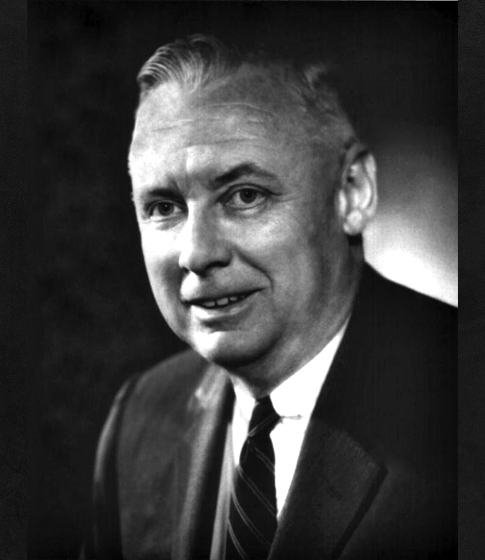 John Thomas Ryan, Jr. (SME)
AIME Erskine Ramsay Medal* in 1974
"To an outstanding civic and industrial leader for his significant contributions to the health and safety of all persons engaged in the Mining Industry."
John Thomas Ryan, Jr., is Chairman of the Board of Mine Safety Appliance Company in Pittsburgh, Pennsylvania. Mr. Ryan was graduated from Pennsylvania State University with a degree in mining engineering in 1934. He received a Master of Business Administration from Harvard University Graduate School of Business Administration in 1936.
Mr. Ryan joined Mine Safety Appliances Company as a sales engineer in 1936. He was appointed Assistant General Manager in 1938 and in 1940 became General Manager. He was elected to the Board of Directors and named Executive Vice President in 1948. In 1953, Mr. Ryan was elected President of MSA and in 1963 was elected Chairman of the Board. He is Chairman of MSA International which has operations in eighteen countries throughout the world.
He has been awarded honorary degrees from Duquesne University and the University of Notre Dame. He received the Distinguished Alumnus Award of the Pennsylvania State University in 1961 and was named Pittsburgh Man of the Year in 1962. Mr. Ryan is a Director of International Minerals and Chemical Corporation, Allegheny Ludlum Industries, Inc" H.J. Heinz Company, and Mellon Bank, N.A. He is an Honorary Fellow of the American,College of Hospital Administrators. Mr. Ryan is currently Chairman of the Board of the University Health Center of Pittsburgh.