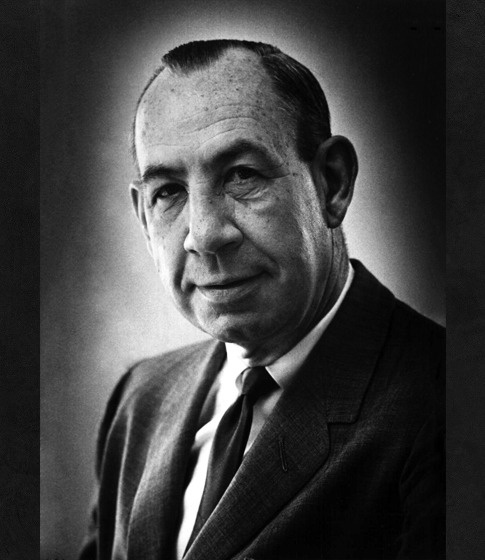 G. Albert Shoemaker
AIME Erskine Ramsay Medal* in 1967
"For his stability in assisting coal out of a depressed market into one cost-competitive with other fuels, through research in transportation, production and safety, and the development of conservative and responsible mining men."
G. Albert Shoemaker attended The Pennsylvania State University, graduating in 1923 with a bachelors degree in mechanical engineering. For a few years he worked with The Babcock & Wilcox Company of New York.
He first became directly associated with the coal industry in 1930, and from the inception has been with Consolidation Coal Company or one of its constituent companies. He began his 36-year career in the coal industry doing coal production and preparation work for Union Collieries. In 1933 he was named general superintendent. In 1945 Union Collieries joined Consolidation, and he became Consol's vice president in charge of operations in western and central Pennsylvania. In 1946, Pittsburgh Coal joined with Consol, and its properties came under his operating supervision. In 1948 he was made Pittsburgh's president. He was transferred to the general office in 19 51, and one year later was named executive vice president of the parent company. He was made a director of Consol in 1956, and president and member of the executive committee in 1960. He retired in September, 1966.