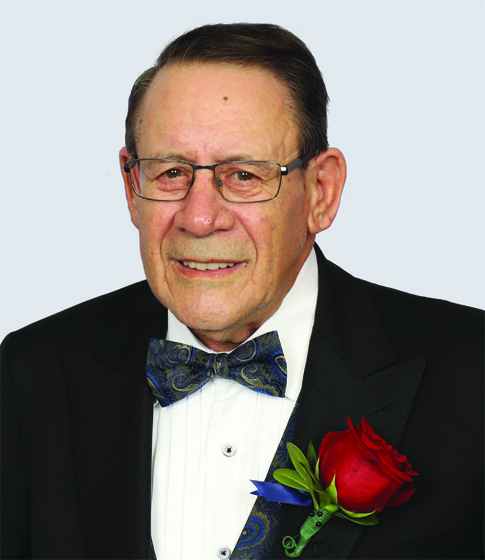 Frank Calandra Jr. (SME)
AIME Erskine Ramsay Medal* in 2021
For distinguished achievement in coal mining as an icon in coal mine safety, advancing ground control technology and saving countless lives.
Frank Calandra, Jr. first became involved in the manufacturing of roof control products in the early 70s. Later he started manufacturing resin that was used with bolts and other installation products. The chemical names are J-LOC and Jennchem (chemical solutions which require registered engineers.)
Presently Frank is Chairman of all Jennmar US and Jennmar subsidiaries, J-LOK, JM Steel and he is on the Board of Directors of Jennmar Australia, Jennmar China and the Calandra Group.
As the company expanded in the early 80s, Frank focused on interviewing sales candidates that held mining degrees along with chemical and civil degrees so the company could best satisfy the customer. He recruited from colleges such as Penn State, Virginia Tech, and the University of West Virginia, Utah and Rolla Missouri.
Over the course of several years, Calandra's 20 patents changed the mining industry significantly by providing the mining cycle additional protection toward the advancement of the face. With his background in Metallurgy, he was able to add strength to increase the roof bolt's capability. Also his knowledge led the company to introduce and faster setting resins.
Frank Calandra's engineering and research personnel have 80 patents issued including specialty bolts, cable bolts and trusses as well as pumpable resin known as J-LOC P.
His companies employ at least 25 engineers, some with PhDs and also pays the tuition toward obtaining a Masters or PhD whether it is for Civil, Coal, Hard Rock or Chemical degree.
Calandra's company has over 3,000 employees plus 20 plants worldwide. As he expanded the business, Frank stressed to his employees to keep costs low, provide a high degree of quality and quick response to inquiries.
In Frank Calandra's words…..thank the Lord for my long life in the mining industry!